All Boys World Book Day Costumes
152 products
Jump into a world of stories and adventure with boys' World Book Day costumes, perfect for bringing your favorite book characters to life! Imagine yourself as a brave knight from a fairy tale, a clever detective solving mysteries, or even a daring space explorer from a science fiction story. These costumes are great for school events, book-themed parties, or just for having fun at home. World Book Day costumes let boys become the heroes, adventurers, and characters they read about and love. They're not just costumes; they're your ticket to enter amazing stories and act out exciting adventures. So, pick your favorite book, dress up as its hero, and get ready for a day full of imagination and fun!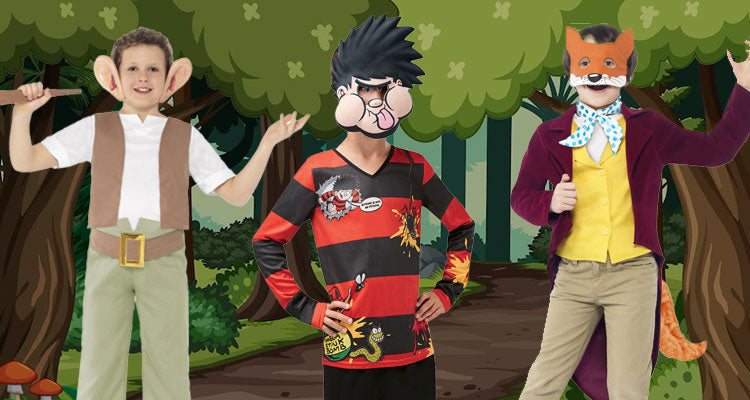 Boys World Book Day Costumes
Explore our range of boys World Book Day costumes and find your favourite storybook character to bring to life. We have everything your little book worm can dream of, from Willy Wonka, Where's Wally, Horrible Histories and so many more!
If you're looking for something a little different, then did you know that How To Train Your Dragon is a series of twelve children's books? Check out our cool Hiccup and Toothless costumes!
Comic books count too! So don't forget about our huge selection of superhero fancy dress, including the Avengers and Justice League!

Don't forget to complete your little ones World Book Day fancy dress with our Book Day Accessories, the perfect way to make him really feel like his favourite book character!