Props and Decorations
151 products
Bring your parties and events to life with fantastic props and decorations, and get ready for a day full of atmosphere, creativity, and fun! Imagine setting up colorful streamers and balloons for a festive look, placing spooky props around for a Halloween bash, or even creating a fairytale setting with magical decorations for a themed party. Props and decorations are perfect for transforming any space into a special celebration spot, enhancing your event's theme, or just adding some extra flair to your home. They're great for setting the mood, sparking the imagination, and making any occasion feel extra special. So, pick out your favorite props and decorations, whether they're bright and cheerful or spooky, and get ready for a day of decorating, celebrating, and enjoying the perfect party atmosphere!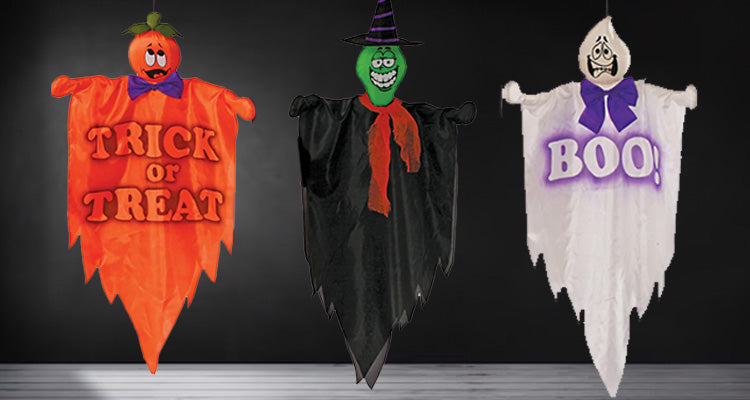 Welcome to our props and decorations category, where you can find a range of accessories to hold at your next fancy dress party.

Our collection includes Harry Potter wands, inflatable guns, pirate swords and other weapons you can use to complete the look. We also stock a range of decor, including our popular gruesome "Severed Head" perfect for making Trick or Treaters scream.

We also stock a range of shoulder sitters so you can be accompanied by your favourite characters like Gizmo and Beetlejuice. Whatever the theme we have a prop you can bring to your next fancy dress party.