Uniform & Occupations Costumes
166 products
Fancy a change of uniform? Or maybe you want to experience the dress of another country? Whatever Uniform or National dress costume you are looking for we are sure you'll find it here!
Join the forces dressed up in our cop costumes, stand to attention in our Army and Military costumes, sail away to your next fancy dress party in a sailors uniform, or save a life dressed up as a doctor or nurse! Take a trip around the world in our wide selection of national dress costumes, we have everything from Spanish Flamenco dancers to Native American fancy dress. Walk like an Egyptian in our Cleopatra fancy dress or experience life as an Egyptian Prince or Princess! Or maybe you want to celebrate the Best Of British? Become one of the royals with our Prince William fancy dress, or perfect your wave dressed up as a Queen! Whether you are on the hunt for a classic Uniform and Occupation costume or searching for the perfect National dress, we have hundreds of great fancy dress costume ideas for you to choose from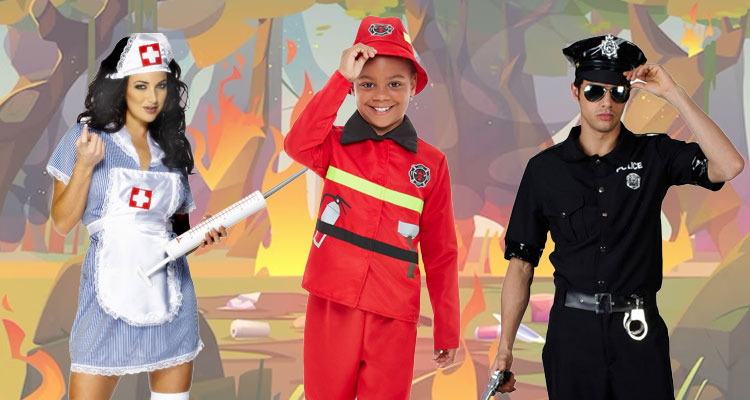 Shop Uniform & Occupation themed costumes
Get to work in our fantastic selection of Uniform & Occupation costumes and recreate the look of your childhood dream job!

We stock an extensive selection of adults and kids Army and Military costumes, perfect for bringing your dream job to life. Join the forces in our great range of Army and Police fancy dress, fly away to your next fancy dress event as an Air Hostess or Pilot, or save a life in our Doctor costumes.

So, whether you fancy standing to attention as part of the Military or setting sail as a Captain, we have everything to fulfil your fancy dress needs!