Pirate Accessories
23 products
Ahoy there, and welcome to our huge treasure chest of Pirate Accessories. Here you will find a fantastic collection of Accessories to complete a Jack Sparrow costume and Captain Hook costume and all at an affordable low price.

We stock a range of pirate hats and wigs for men and women, along with all the buccaneering equipment you'll need from cutlasses, swords, hooks and an inflatable treasure chest full of booty.

So have a sail around our fantastic ship full of Pirate accessories and have people walking the plank just to cop an eyeful of your completed Pirate costume!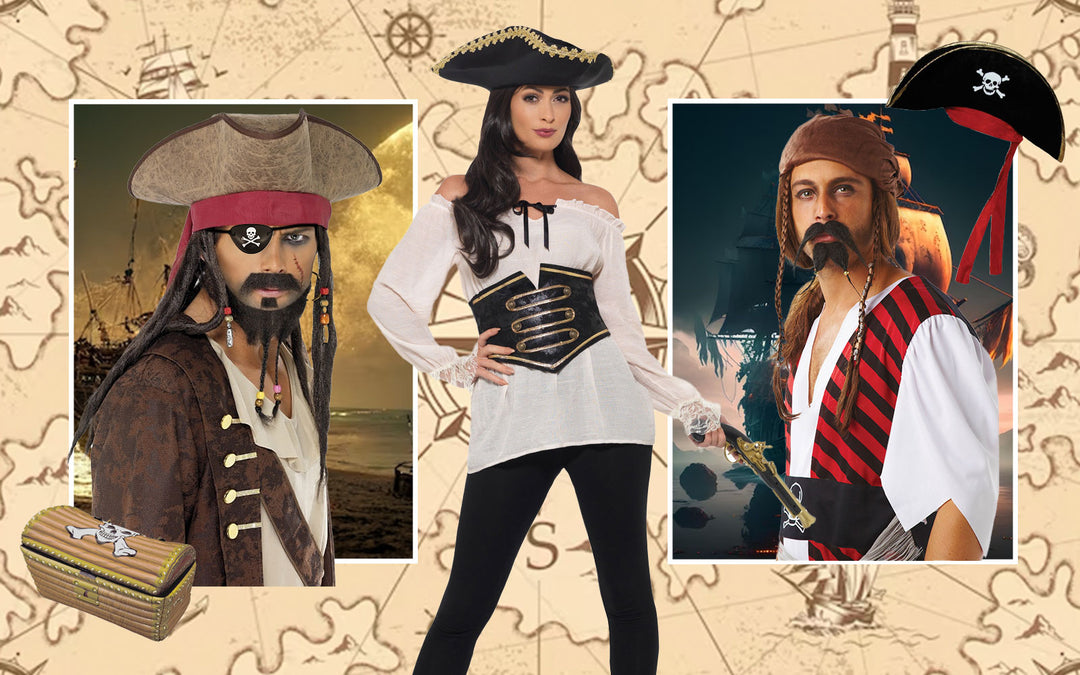 How to complete your pirate costume

Have a sail around our superb collection of accessories, some included are our Inflatable Treasure Chest, which is excellent if you're thinking of holding a Pirate costume party, we also stock quality Pirate Hats for finishing off your Caribbean costume, and with Pirates being one of the most popular fancy dress choices for Men and Women you aren't going to be short of ideas when thinking about accessorizing.
We also stock a range of pirate accessory kits for adults and kids. These packs of accessories can help you quickly complete your costume while staying within budget.