Boys Fancy Dress Costumes
858 products
Dress up in awesome boys' costumes and get ready for a day filled with daring adventures and tons of fun! Imagine yourself as a brave knight with a shiny sword, a cool astronaut ready to blast off into space, or even a wild dinosaur stomping around. These costumes are perfect for dress-up parties, school plays, or just having a blast playing at home. Boys' costumes let you become any character you dream of, from powerful superheroes to adventurous explorers, making playtime super exciting and full of imagination. They're a way to dive into a world of action and adventure, where you can be the hero of your own story. So, pick your favorite costume and get ready for a day of exploring, saving the day, and having an awesome time!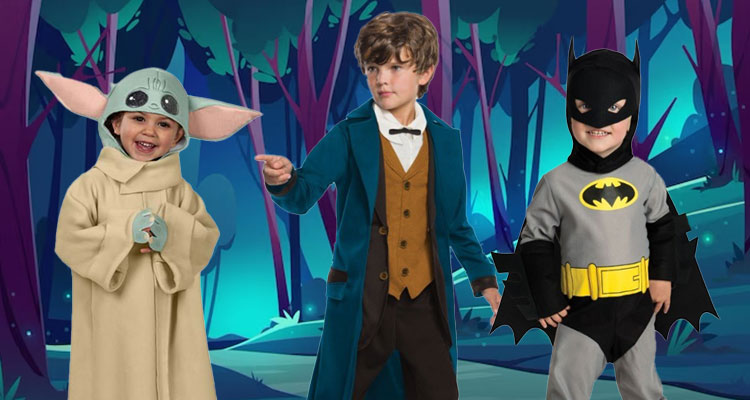 Boys Fancy Dress Costumes
Boys love to dress up and have fancy dress fun as their imagination runs wild, particularly as their favourite character heroes!
We have a fantastic range of fancy dress for boys at cheap prices. Our range of boys costumes allow your little one to be whoever they want to be, and you can be comfortable with the quality of the product and more importantly, the low prices of fancy dress!
We stock amazingly cheap costumes for boys, and are as excited as you to help you transform into a prince or superhero for a children's party or event such as World Book Day.
At Christmas, our nativity costumes or animal costumes are always a fantastic choice to help your third lamb from the right, angel or Joseph, stand out on a crowded stage!
For other events, we have cartoon and movie fancy dress costumes, pirate costumes and cowboy costumes and - fantastic finishing costume accessories for boys' fancy dress outfits. With officially licensed Disney costumes, the latest kids' Disney movie fancy dress can be purchased directly from Mega Fancy Dress while stocks last.