Licensed The Flash Fancy Dress Costumes
21 products
The Flash is a TV series based on the DC Comics character Barry Allen. The Flash is a superhero who fights crime and has the superhuman power of super speed!

Power up and unleash your superhuman abilities in our Flash fancy dress, we are sure you will feel like this super cool crime-fighting superhero in no time! You are sure to stand out wearing our classic red and yellow The Flash costume at your next fancy dress event.

So grab your superhero mask and costume and get down to business- it's time to fight crime!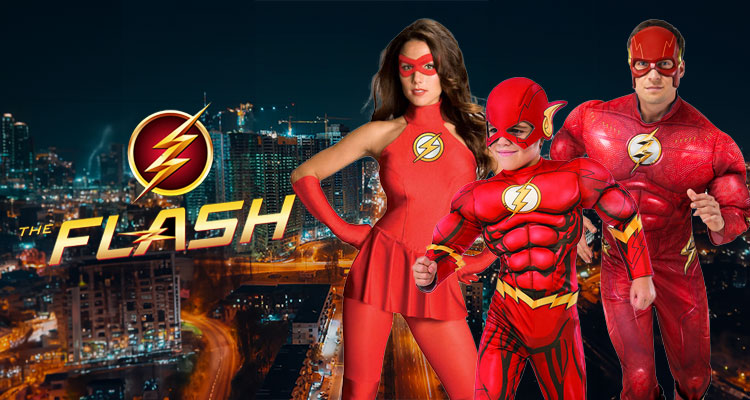 Shop Licensed Flash Costumes for Adults & Kids
Ignite your superhuman speed and embrace the electrifying energy of Central City's fastest hero with our dynamic collection of The Flash fancy dress costumes. Inspired by the thrilling TV series and the iconic DC Comics character, Barry Allen, these costumes are designed for those who dream of zipping through the streets, battling injustice at the speed of light.

Our Flash costumes are a vivid embodiment of the superhero's classic red and yellow suit, complete with the lightning bolt emblem that has become synonymous with speed and agility. Whether you're an adult looking to dash into the spotlight or a child eager to race around as their favourite speedster, our range offers the perfect fit.

Donning our Flash costume is more than just a sartorial choice; it's a transformation into a world where lightning reflexes and quick wits reign supreme. You'll feel the rush of super-speed coursing through you, ready to tackle any challenge that comes your way.

So, suit up in our Flash fancy dress and prepare to dash into action. It's time to channel your inner speedster, fight crime, and show the world that when it comes to being a superhero, you're quick on your feet!