Fancy Dress Masks
173 products
Put on intriguing masks and get ready for a day full of mystery, thrills, and impersonation fun! Imagine yourself wearing a spooky Pennywise mask, sending shivers down the spines of your friends, a Freddy Krueger mask for a touch of classic horror, or even masks of famous celebrities to mimic your favorite stars. Masks like these are perfect for themed parties, Halloween events, or just having a blast at home with friends and family. They're great for stepping into the roles of chilling characters or well-known personalities, enjoying the reactions you'll get, and adding an element of surprise to your costume. So, pick your favorite mask, whether it's for a scary adventure, a celebrity impersonation, or just a fun disguise, and get ready for a day of hiding behind a new face and having tons of mysterious fun!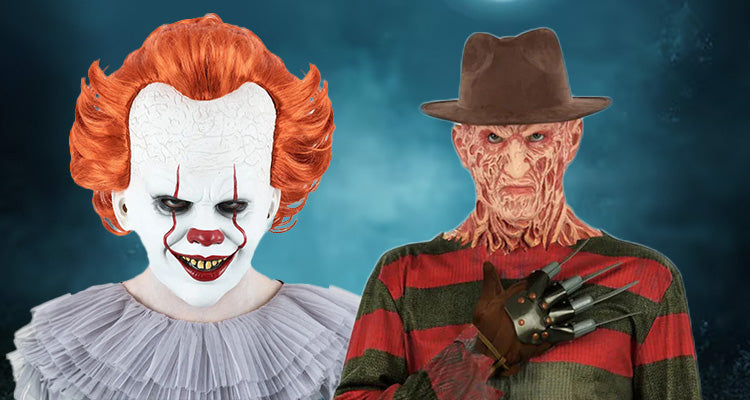 Transform yourself into one of the Seven Dwarfs with our Dwarf masks from Disney's Snow White, or become your favourite animal with our tiger, bunny and bear masks. We also have a pack of assorted animal masks, great for group dressing up!
Hide your identity from the World in our Batman and Black Panther superhero masks. Not to mention our scary animal and zombie masks, perfect for trick or treating this Halloween!
Whatever mask you are looking for, we are sure we have the best one for you!