Oktoberfest Hats & Wigs
9 products
Dress up with fun Oktoberfest wigs and hats and get ready for a day full of festive cheer and Bavarian style! Imagine yourself wearing a traditional Bavarian hat with a feather, perfect for a touch of authentic German flair, or a wig styled in classic German braids, adding a playful and traditional look to your outfit. These Oktoberfest wigs and hats are perfect for themed parties, cultural events, or just getting into the spirit of Oktoberfest at home. They're great for completing your Oktoberfest look, making you feel like you're part of the lively celebrations in Munich. So, put on your Oktoberfest wig or hat and get ready for a day of lively music, delicious food, and lots of festive fun!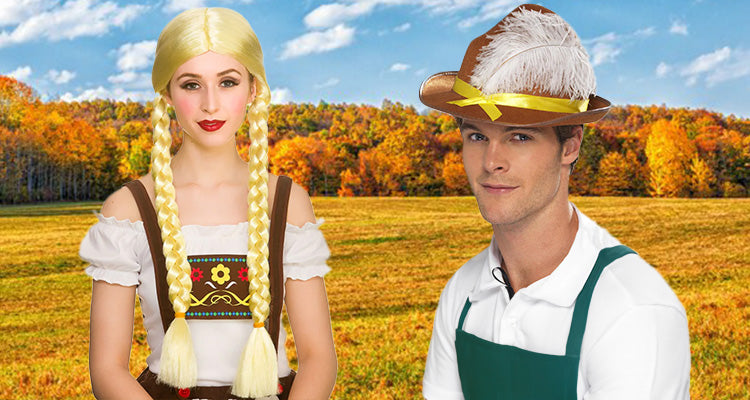 Oktoberfest Hats & Wigs to Complete your Bavarian Costume
Make heads turn with our stunning blonde Bavarian beauty wig. For the guys, we offer an extensive selection of Bavarian hats in various colours and styles with feather detailing. 
With our wide range of Oktoberfest costume accessories, you can celebrate this festive occasion in authentic style. Get ready to immerse yourself in the Oktoberfest spirit and make a lasting impression with our high-quality hats and wigs.