School Days Costumes
40 products
Dress up in fun school days costumes and get ready for a day filled with learning and schoolyard adventures! Imagine yourself in a smart school uniform, carrying a little backpack and ready for a day of fun classes, or as a cheerleader with colorful pom-poms, cheering on the team and showing off your spirit. These costumes are perfect for themed dress-up days at school, school events, or just playing at home. School days costumes, including cheerleading outfits, let you experience the excitement and joy of being a student, making playtime full of fun and imagination. They're a way to step into the shoes of a student or a cheerleader, learning new things and cheering with all your heart. So, put on your school uniform or cheerleading costume and get ready for a day of school fun, pep rallies, and lots of learning!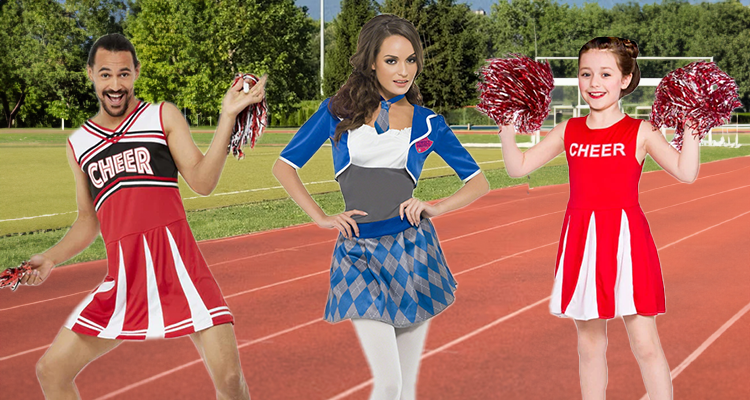 Show that you've really done your homework when you wear one of our kids or adults School Days fancy dress costumes.

Graduate in style in our Graduation robe and hat fancy dress, get everyone on their feet in our great range of Cheerleader costumes, will you be the teacher everyone loves in our Teachers gown costume, or recreate the iconic Britney Spears music video in our schoolgirl fancy dress!

Our School Days fancy dress will have you getting A*'s at your next fancy dress party!