Capes and Robes
135 products
Wrap up in fantastic capes and get ready for a day full of dramatic flair and imaginative adventures! Imagine yourself in a vampire cape ready for halloween, a mysterious cloak for a magical quest, or even a regal cape fit for a king or queen. Capes are perfect for adding an exciting touch to costumes for themed parties, school plays, or just for a fun day of dress-up at home. They're great for transforming into your favorite characters, from spooky vampires and wise wizards to noble royalty, adding an extra layer of fun to your play. So, choose your favorite cape, whether it's colorful and heroic, dark and mysterious, or elegant and royal, and get ready for a day of swooshing, swirling, and having a super time!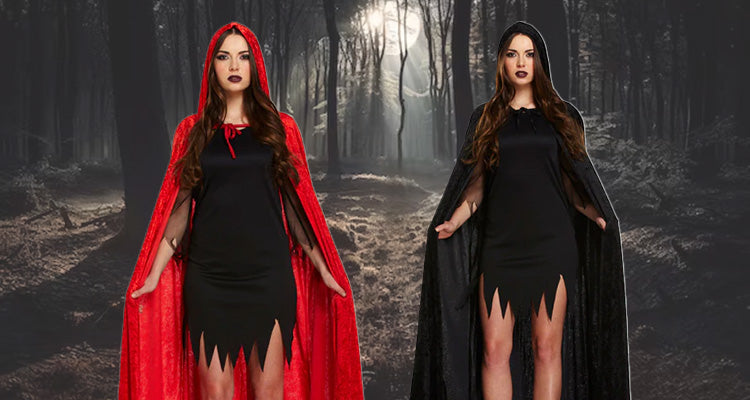 Disguise yourself with one of our fantastic Capes and see that you're the star of the fancy dress party! With capes being hugely popular amongst an array of costume ideas, it's no wonder we have such a selection to suit everyones needs and wants.
We stock the most deluxe of quality capes, cloaks to suit storybook favourites such as Little red riding hood, and iconic superheroes such as Batman, Superman and Wonder woman. Capes can be used year in and year out, becoming an all time favourite around Halloween when out trick or treating as it protects you from the spooky winter chills as well as the little terrors that surround you.
With capes appearing on our screens since before the start of time its no wonder they are in such high demand all year round. We stock some of the most premium vampire cloaks for both adults and children to look spine chillingly marvellous this 31st October, as well as an array of life saving Superhero cloaks and capes to get you soaring to your next themed fancy dress party in style. Make sure you make a huge impression no matter what the occasion when you purchase one of our capes or cloaks listed below.