1920's Costumes
119 products
Step into the glamour of the Roaring Twenties with 1920s costumes, perfect for reliving the era of jazz and flappers! Imagine yourself in a dazzling flapper dress with fringes that dance as you move, or in a sharp pinstripe suit like the dapper gentlemen of the era, complete with a fedora. These costumes are fabulous for Gatsby-themed parties, school events, or just a fun day of playing dress-up at home. 1920s costumes let you dive into the world of speakeasies, Charleston dances, and the art deco style, turning an ordinary day into a chic and stylish throwback adventure. So, get dressed in your '20s best and get ready to strut your stuff in true vintage fashion!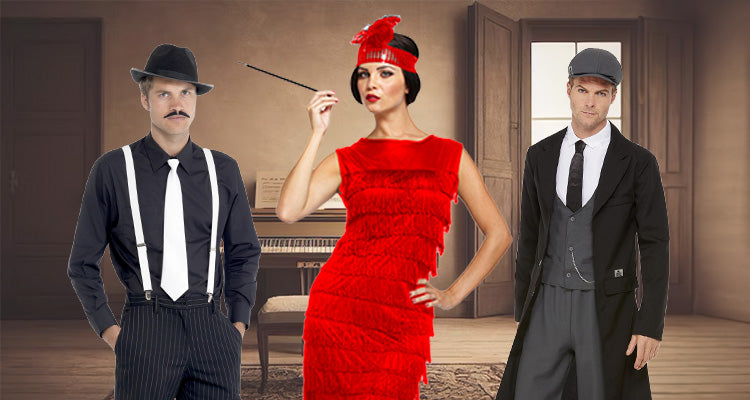 Step back in time to the roaring 20s with our 1920s Costumes for both adults and kids. Decades and History themed fancy dress is always a popular choice, thats why we have the best 1920s costumes around! Dance the night away in our stunning range of ladies and girls Flapper Girl fancy dress, or turn heads in our 20s Gatsby Girl costumes.
We also have a great range of classic mens Gangster costumes including Vintage Gangsta Boss fancy dress and 20s Beach Hunk costumes! We also have a great range of 1920s accessories, including feather boas and gangster guns and hats, to really complete your 1920s fancy dress!