Make up & Face paint
77 products
Experiment with fun makeup and get ready for a day full of color, creativity, and self-expression! Imagine yourself trying out bold eyeshadows, sparkling glitters, and vibrant lip colors, or even painting your face to match your costume, like a beautiful butterfly, a scary zombie, or a majestic lion. Makeup is perfect for enhancing your look for parties, completing your costume for an event, or just playing around with different styles at home. It's great for transforming your appearance, showcasing your artistic skills, and just having fun experimenting with different looks. So, grab your makeup kit, whether it's for a subtle touch of beauty, a dramatic transformation, or a full-on character makeup, and get ready for a day of playing with colors, creating amazing looks, and enjoying the art of makeup!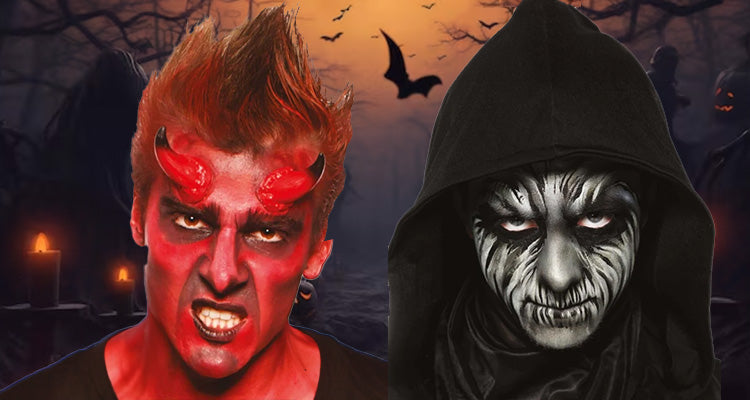 Our magnificent range of Makeup & Face Paint are a great way to add a unique touch of creativity to your fancy dress look, regardless of the theme. We have products ranging from Face Cream to Glitter and all at the best online prices. You can create a whole array of fancy dress looks with a little help from our extensive collection from animal faces to horror wounds we have everything to get you running away with your imagination.
We have products to suit both adults and kids, with all of them being aqua based, suitable for every skin type and easy to wash off the same way you put it on! Our favourite products are our colour palettes which are popular for kids to use when creating a cheerful clown face, as well as our Halloween-themed make up to get you looking gruesomely good this 31st October!
For those of you, who isn't an expert in applying makeup, don't worry because we also stock makeup guides and applicator tools which provide step-by-step application instructions. Take a look at our fantastic collection and bring out the inner artist within you!