1960s & 1970s Costumes
221 products
Step into the vibrant worlds of the 1960s and 1970s with costumes that capture the essence and style of these revolutionary eras. Imagine yourself in psychedelic print dresses or tie-dye shirts, embracing the free-spirited hippie culture, or in sleek mod-style outfits, embodying the sophisticated London scene. Then get ready to rock bell-bottom jeans and flashy disco attire, ready to groove under a disco ball, or in a rock 'n' roll inspired look, echoing the era's legendary music scene.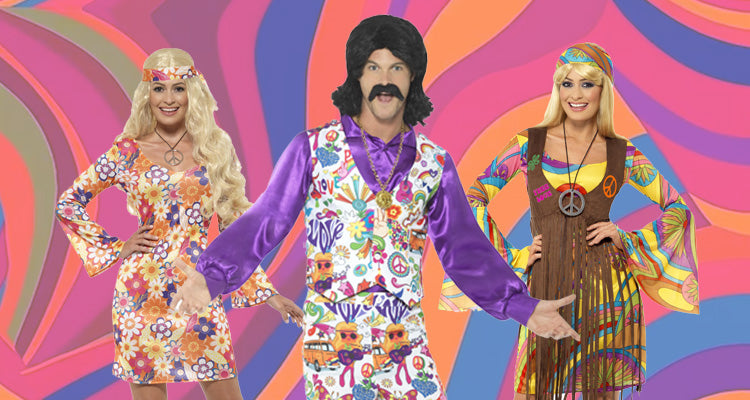 Decades and History inspired costumes are great for any fancy dress parties, especially 1960s & 1970s Costumes! Relive the Summer Of Love with our range of groovy 60s Hippie inspired fancy dress costumes, or party hard in our 70s retro disco dancer and pimp fancy dress costumes.
We are sure you will feel super stylish in our bright and colourful Hippie fancy dress or dressed up in our leisure suits made popular by John Travolta in Saturday Night Fever. In our 60s and 70s costumes, you are sure to turn heads!
We also stock a wide range of accessories to complete your look including go-go dancer boots, gold medallions and colourful flared trousers, perfect for a bit of Twist and Shout!