Spiderman Costumes
21 products
Spiderman was released in 1962. Since then, Spiderman has climbed his way to popularity due to his appearances in a number of movies, comics, television shows, and even video games.

Unleash your unique spider-sense in our Spider-Man fancy dress costumes, great for adults and kids to dress up. Find your inner superhuman strength and amaze your friends with your wrist web shooters at your next Marvel fancy-dress event.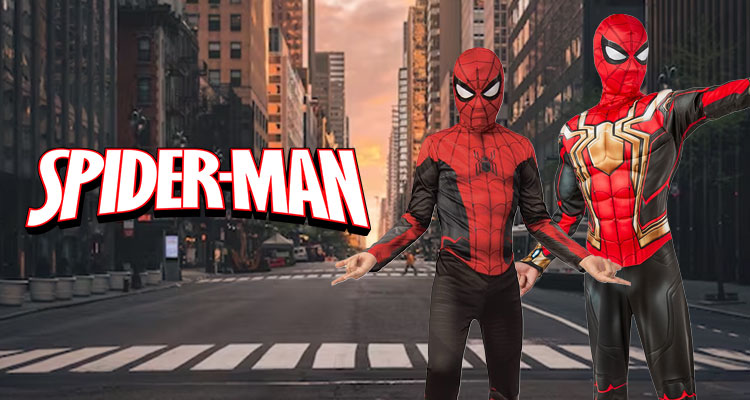 Shop officially licensed Spiderman Costumes

Embark on an exhilarating journey into the Marvel universe with our Spider-Man costume collection, designed to cater to both adults and kids alike. It's time to unlock your inner hero as you step into the iconic shoes of the web-slinger himself. Prepare to amaze your friends and fellow Marvel enthusiasts at your next superhero-themed event.

Our Spider-Man costumes are officially licensed and ready to bring out the essence of Peter Parker's alter ego in you. With attention to detail and quality materials, you'll feel like you've just stepped out of the pages of a comic book. Slip into the sleek, red and blue suit, complete with the instantly recognisable web pattern that sets Spider-Man apart from all other superheroes.

No matter where you choose to sport your Spider-Man attire, rest assured that your web-spinning abilities will turn heads and ignite the imaginations of everyone around you. And while you're at it, let's hope you don't cross paths with any radioactive spiders on your way to the event! So, gear up, embrace your inner hero, and prepare to make a spectacular entrance as the one and only Spider-Man. Your adventure in the Marvel universe awaits!