Christmas Accessories
89 products
Unwrap our festive collection of Christmas Accessories and complete your fancy dress costume in style. As you may already know, Christmas is the annual celebration of the birth of Jesus Christ and is celebrated with the exchange of gifts and cards.

Our present to you this holiday season is our fantastic range of Christmas Accessories, from Reindeer Ears to Santa Hats, Elf Tights to Angel Wings; we're sure we've stored everything under our magical tree of fancy dress that'll get you jumping for joy this Christmas.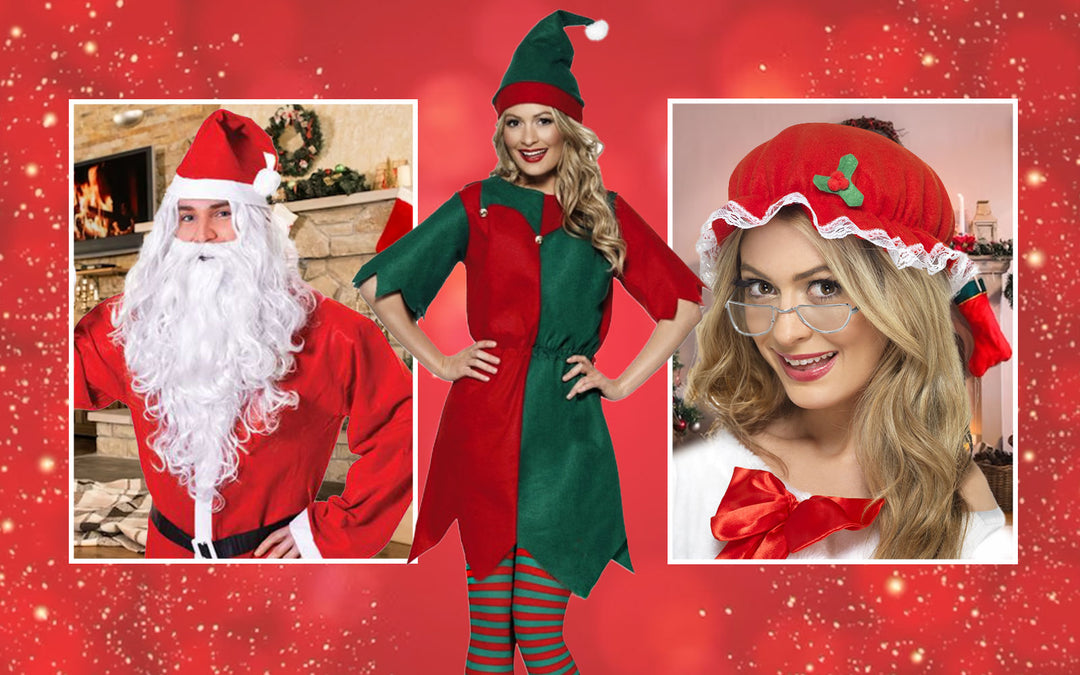 Shop Christmas Costume Accessories



Elevate your holiday style and add a festive touch to your Christmas celebrations with our fantastic collection of Christmas accessories. It's the season to deck the halls, and what better way to do so than by adorning yourself with accessories tailor-made for the most wonderful time of the year?
Dive into a world of seasonal charm as you explore our extensive selection of Christmas accessories. Whether you're preparing for a family gathering, a holiday party, or just want to embrace the holiday spirit, we've got you covered. Our range includes everything from Santa hats, reindeer antlers, and elf shoes to stockings, and more. No matter your holiday style, we have the perfect accessory waiting just for you.
When December 25th arrives, be the star of the holiday gathering with our remarkable selection of Christmas accessories. Elevate your festive look and leave a lasting impression that's both merry and bright. With our range, Christmas isn't just a date on the calendar; it's an opportunity to transform yourself into a holiday icon and spread the spirit of the season. Explore our captivating collection and make this Christmas truly memorable.
Whether you're dreaming of a traditional Christmas or want to add a dash of festive flair to your holiday attire, our Christmas accessories offer a delightful way to embrace the most magical time of the year. So, don your favorite holiday accessory, gather 'round the tree, and let the festivities begin as you make this Christmas a season to remember in style.