Oktoberfest Costumes
66 products
Dress up in fun Oktoberfest costumes and get ready for a day filled with festive cheer and traditional fun! Imagine yourself wearing a lederhosen, looking just like people do at the famous German festival. Oktoberfest costumes let you experience the lively spirit of this fun festival, with music, dancing, and lots of happy moments, making your time really special and joyful. They help bring a piece of German culture and festivity to your day. So, put on your Oktoberfest outfit and get ready for a day of lively music, fun dances, and lots of laughter!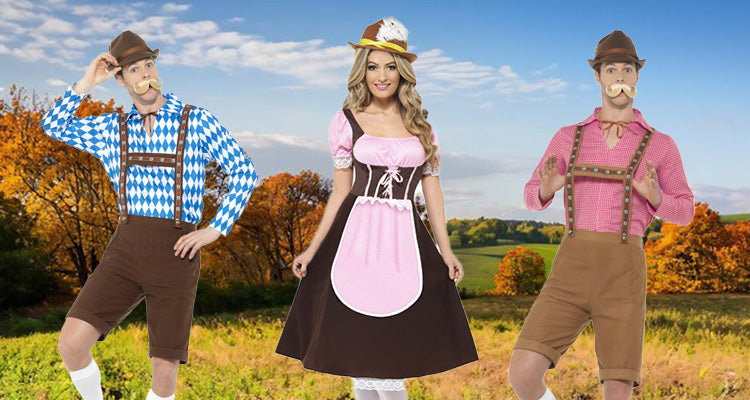 Oktoberfest Costumes
Why not celebrate one of the most popular beer festivals around dressed up in our Oktoberfest fancy dress costumes, this German festival deserves to be celebrated in style- that's why you should choose one of our super stylish Oktoberfest Costumes!
Add a feminine touch to this 16 day festival with our ladies Bavarian Beer girl costumes and sexy Dirndl German Girl fancy dress, or if a more traditional look is what you are going for this year we have our traditional alpine men's costumes, or stand out from the crowd of Bavarian costumes in our sausage and beer bottle costumes, great for some Oktoberfest fun!
To top off your ,look we also stock various Oktoberfest hats in traditional designs complete with feather detailing to add the finishing touches to your costume. Why not pick up one of our inflatable beer mugs for even more fun?
So browse our huge range of Oktoberfest costumes and choose your favourite, there is something for everyone!