Food & Drink Costumes
26 products

Dress up in fun food and drink costumes and get ready for a day full of tasty adventures and delicious fun! Imagine yourself as a giant slice of pizza with gooey cheese, a fun yellow banana, or even a refreshing can of soda, bubbling with excitement. These food and drink costumes are perfect for themed parties, food festivals, or just having a hilarious time at home or with friends. They're great for bringing some extra flavor to your costume fun, with outfits that are not only super eye-catching but also a feast for the eyes. So, pick your favorite food or drink costume, whether it's a juicy burger, a sweet treat, or a cool beverage, and get ready for a day full of playful snacking, posing for tasty photos, and serving up a big helping of laughs!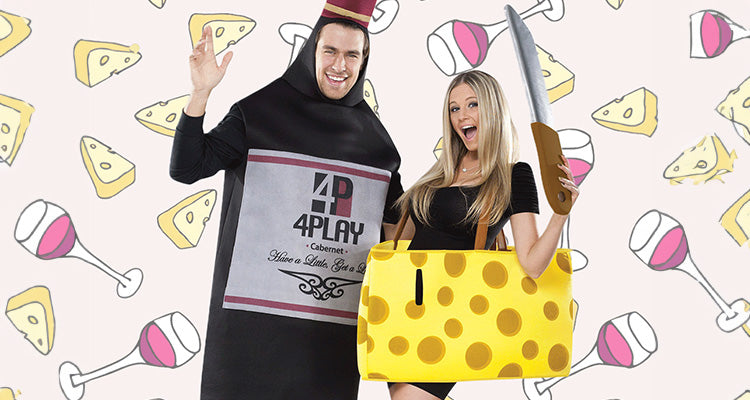 Savour the Fun: Kids' Food Costumes
Let your child's imagination run wild with our range of kids' food costumes. From juicy fruits to favourite fast food items, our costumes allow kids to embody their favourite edibles. Whether it's a fruity ensemble or a whimsical candy-themed outfit, our kids' food costumes add a playful twist to any event, party, or imaginative playtime.
Taste of Imagination: Adults' Food-Themed Attire
For adults seeking to make a bold and quirky statement, our selection of food-themed costumes is the perfect choice. From classic comfort foods to international culinary icons, our costumes let you showcase your love for gastronomy in a fun and creative way. Whether you want to become a walking slice of pizza or a larger-than-life hamburger, our costumes are designed to turn heads and spark conversations.
Charming Accessories: Food Costume Additions
Enhance your food-themed transformation with our range of accessories that complete your culinary ensemble. From hats shaped like your favourite snacks to props that add a touch of authenticity, our accessories allow you to fully embrace the food-themed world. Elevate your costume to the next level with these charming additions that make your outfit truly stand out.
A Feast of Occasions: Food-Themed Events
Our food-themed costumes are the ideal choice for a variety of occasions, from costume parties to themed events. Whether you're attending a food festival, a quirky birthday celebration, or a culinary-themed gathering, our costumes let you playfully channel your favourite dishes and treats. Get ready to make a memorable entrance that's sure to satisfy both your style cravings and your appetite for fun.