Petticoats & Tutus
57 products
Twirl into a day of fun and fancy with petticoats and tutus, perfect for adding a playful swirl to any outfit! Imagine yourself in a fluffy petticoat that bounces with every step or a colorful tutu that makes you feel like a ballerina or a fairy. These petticoats and tutus are great for dance performances, dress-up parties, or just playing around at home. They're perfect for bringing a touch of elegance to your day, whether you're dancing to your favorite tunes or just enjoying being fancy. So, choose your favorite petticoat or tutu, with its layers of frills or tulle, and get ready for a day filled with twirling, dancing, and feeling like you're in a world of magic and grace!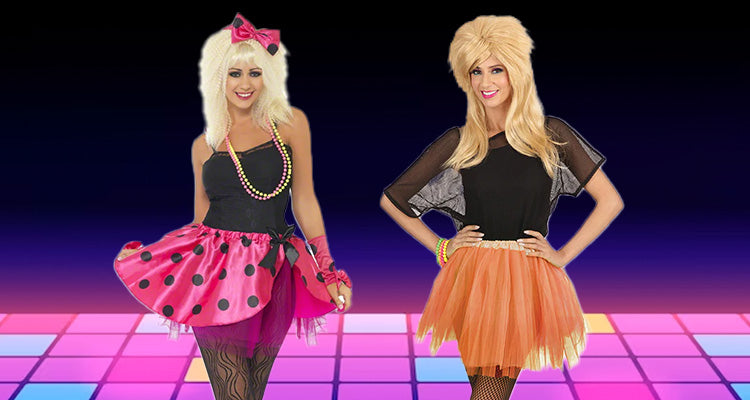 Petticoats and Tutus Costume Accessories
Twirl into the world of petticoats and tutus, where you can add a splash of color and a touch of whimsy to your outfit. These aren't just regular skirts; they're fun and versatile pieces that can transform your look, perfect for dance performances, costume parties, or just when you want to feel a bit fancy.
Petticoats come in beautiful colors like red, blue, white, and black. They can be long, flowing down to your ankles for an elegant and dramatic effect, or short, adding a bouncy, playful flair to your outfit. The long petticoats are perfect for formal occasions or when you want to add a vintage touch to your attire, while the short ones are great for adding volume to a dress or skirt and giving it that extra pizzazz.
Tutus, with their layers of tulle and vibrant colors, are a delightful addition to any fun-loving wardrobe. Like petticoats, they come in a range of colors, including pink, orange,  white, and black. These tutus can be short and sassy, perfect for dance, costume parties, or playful fashion statements. They add a fun and flirty element to your look, whether you're pairing them with tights for a dance recital or wearing them over leggings for a bold and colorful outfit.
Both petticoats and tutus are fantastic for mixing and matching with different tops and accessories. You can create a look that's uniquely yours, whether you're going for a retro vibe with a long petticoat or a playful and edgy style with a brightly colored tutu.
So, for a touch of elegance, fun, and a whole lot of twirling, petticoats and tutus in various colors and lengths are perfect. They let you express your style in a fun and versatile way, adding a splash of color and a lot of personalities to any outfit.