Peter Rabbit Costumes
2 products
Dress up in adorable Peter Rabbit costumes and get ready for a day filled with garden adventures and fun! Imagine yourself with big bunny ears, a cute blue jacket, just like Peter Rabbit, hopping around and exploring. These costumes are perfect for storybook-themed parties, school plays, or just having fun at home. Peter Rabbit costumes let you jump into the shoes of this beloved character, making playtime full of imagination and joy. They're not just costumes; they're a way to become part of a charming story, full of adventure and mischief in Mr. McGregor's garden. So, put on your Peter Rabbit outfit and get ready for a day of exploring, outsmarting, and hopping into a world of fun!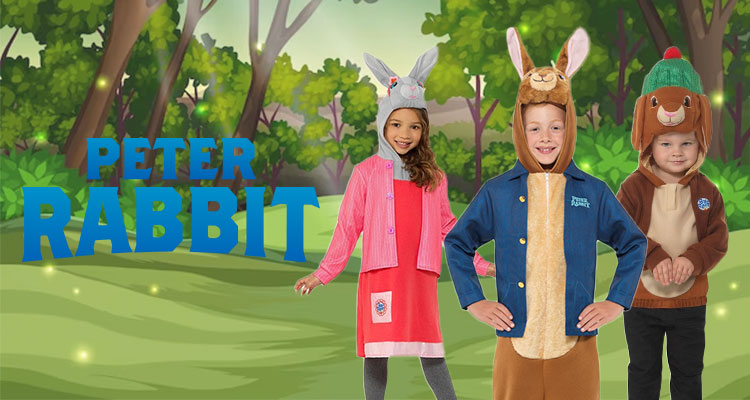 Peter Rabbit Costumes
Hop into the world of Beatrix Potter with our Peter Rabbit costumes for kids. Inspired by the beloved character from the classic children's books, these costumes will bring joy and excitement to your little ones at a themed party or World Book Day.
Immerse your little one in the adventures of Peter Rabbit with our range of charming outfits. Whether it's the mischievous and adventurous Peter himself or his loyal friends Benjamin Bunny and Lily Bobtail, we have the perfect costumes to bring these lovable characters to life.
Our Peter Rabbit costumes are officially licensed and capture the essence of the original illustrations, allowing children to embody their favourite storybook character. From the iconic blue jacket to the floppy ears, these premium costumes are made to look and feel adorable. 
Allow your child's imagination to flourish as they step into the world of Peter Rabbit. Explore our delightful selection of costumes and let the magic of Beatrix Potter's timeless stories come to life.