Sexy Costumes
41 products
Our collection of sexy costumes for men and women at Mega Fancy Dress is perfect for special occasions and adding an extra touch of allure. Whether you're looking to release your inner seductress or spice up your relationship, our extensive range of enticing outfits is designed to make heads turn.

Whether you're planning for a special occasion, a themed event, or a passionate night in, our men's and women's sexy costumes are designed to ignite passion and live out your fantasies. From playful and flirty to bold and daring, our collection guarantees a memorable and exciting experience.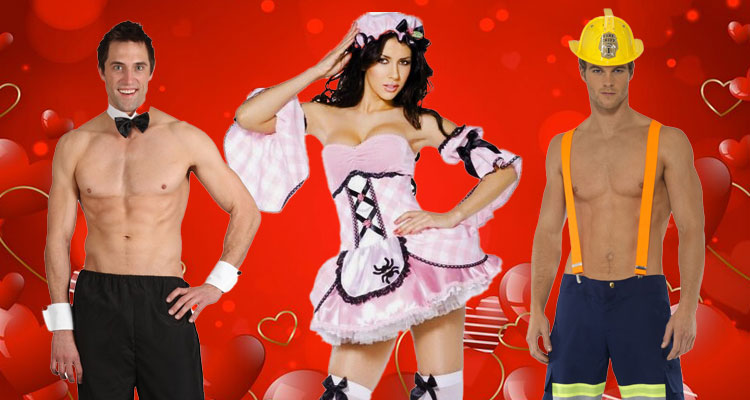 Explore the Sensual Realm:
Unveil a world of temptation with our collection of tantalizing sexy costumes, tailored for both women and men. Elevate your allure and make a striking entrance at themed parties and intimate occasions with our captivating selection.
For Her
Ignite your inner seductress with our range of women's sexy costumes. Embrace your confidence as a captivating secretary or embody the enchanting Queen of Hearts. Delve into your inner femme fatale with alluring choices like our seductive FBI or Army costumes. Let your inner desires take center stage.
For Him
Gentlemen, it's your turn to shine. Our men's sexy costumes empower you to embrace your desired persona with style. Transform into a charismatic New York Cop, embrace the allure of a debonair vampire, or showcase your boldness as a topless firefighter. Command attention with every step you take.