Get ready for a day of spooky fun and playful transformations with fangs and teeth, perfect for completing your costume or prank! Imagine yourself with vampire fangs, ready to spook your friends, goofy fake teeth for a hilarious laugh, or even werewolf teeth for a wild look. Fangs and teeth are great for adding the finishing touch to costumes for themed parties, Halloween events, or just having a fun time at home. They're perfect for stepping into the role of different characters, from scary creatures to comical characters, and enjoying the fun reactions they bring. So, pick your favorite set of fangs or teeth, whether they're for a frighteningly good time, a funny twist, or part of a playful disguise, and get ready for a day of showing off your new grin and having a bite of fun!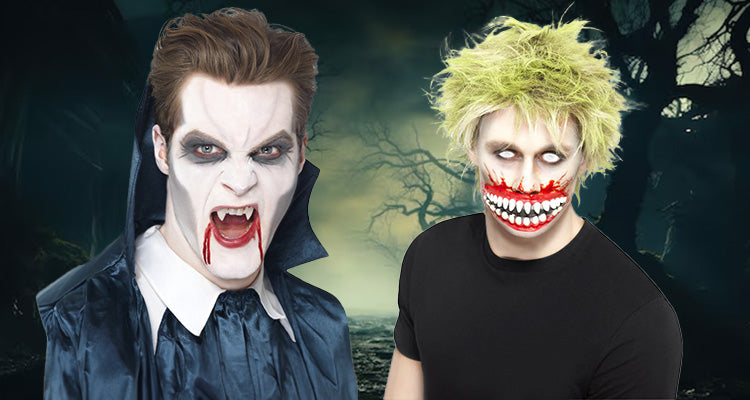 Sink your teeth into our superb collection of fancy dress Fangs and Teeth. Our extensive selection of pearly whites will complete your Vampire, Zombie or Avatar costume. With the ever-growing success of Vampire movies, fangs & teeth have become hugely popular within the fancy dress industry; here we have some of the finest prosthetic teeth to have your partying away in style without the worry of your teeth falling out! We hold so many fangs & teeth that even the tooth fairy wouldn't be able to cope!
Why not consider adding a set of blood-suckingly good Dracula fangs to your Halloween costume and make an instantly recognizable appearance this 31st of October? Maybe our glow-in-the-dark gnashers are the perfect unique accessory for your spooky transformation!
Our gruesomely good selection of fangs & teeth is great for adding to any Halloween costume, especially Werewolves and Vampires. Take a bite into this fantastic collection and make sure your fancy dress outfit is one to remember regardless of the occasion.