1950s Costumes
42 products
Step into the vibrant and dynamic world of the 1950s with costumes that embody the essence of this iconic era. Imagine yourself rocking a colorful poodle skirt and a pair of saddle shoes, ready to twirl at a sock hop, or donning a slick leather jacket and rolled-up jeans, embodying the cool rebel style of the time. These costumes are perfect for retro-themed parties, school events, or just a fun day of nostalgic dress-up at home. 1950s costumes let you dive into the era of rock 'n' roll, classic diners, and the birth of cool youth culture, transforming an ordinary day into a journey through a time of excitement and change. So, put on your '50s best and get ready to jitterbug and jive in true retro style!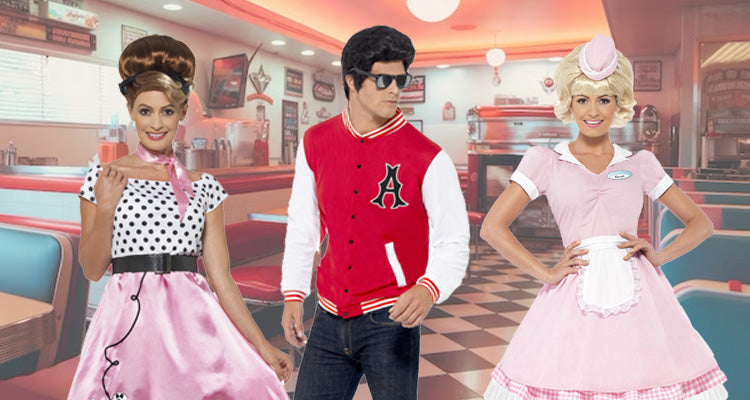 It's the 1950's and everyone's going crazy for rock & roll! Twist away in one of our fabulously stylish 50's inspired costumes. Some say that the 1950's was the birth of modern fashion and the development of 'The New Look'.

Get your dancing shoes on and return to what some may call the golden age of fashion in our stylish 1950's costumes, perfect for throwback fancy dress parties! Become the iconic singer Elvis with our classic white Elvis fancy dress, for both adults and kids, or step into the world of the popular film, Grease with our Pink Ladies jackets, Rizzo fancy dress, Sandy's final scene costume and Rydell High cheerleader and prep costumes!