Cops & Robbers Costumes
80 products
Dress up in exciting cops and robbers costumes and get ready for a day filled with thrilling chases and fun adventures! Imagine yourself as a police officer with a badge and hat, catching the bad guys, or as a sneaky robber with a mask and a bag for loot. These costumes are perfect for playing exciting games, themed parties, or just having a blast at home. Cops and robbers costumes let you dive into the world of action and adventure, making playtime super exciting and full of imagination. They're a way to explore playing the good guy or the mischievous bad guy, learning about right and wrong. So, put on your cop or robber outfit and get ready for a day of fun, chasing, and pretending to be in thrilling adventures!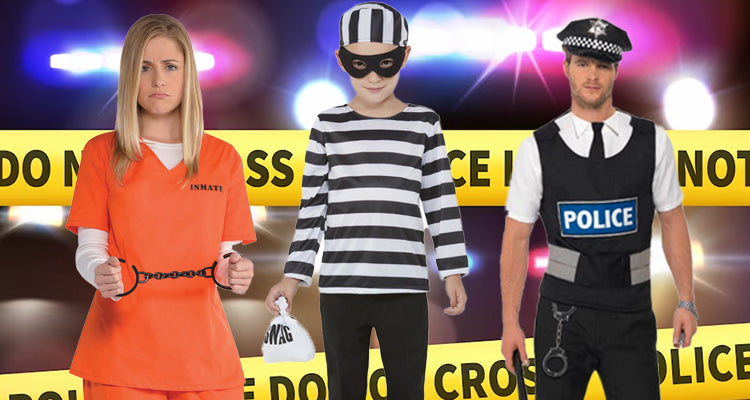 Shop cops & robbers costumes for adults and kids
Explore our extensive range of Cops & Robbers fancy dress costumes perfect for both adults and kids
Our range includes everything from American Cops to bank robbing bandits. Impress at your next fancy dress party by turning up as part of the FBI! Or surprise your friends dressed up as a Police Officer, we also stock prisoners and convict fancy dress costumes!

Whether you want to pay Good Cop or Bad Cop, we know you will catch criminals by the dozen when you wear one of our Cop costumes. Complete your look with some handcuffs and a Police hat, a few accessories that will make you look so good it should be illegal!