Eurovision Costumes
10 products
Everybody, it's time to organise your party and get on your fancy dress costume for Eurovision! Call out "douze points" at the television screen as you cheer for the UK's 2024 entry. The large hype from this popular programme has increased from the hosted parties by night clubs and fans from different cities across Europe.

Get suited for the scene and represent past participants and winners from previous years by gearing up in our range of Eurovision fancy dress costumes. You will start reminiscing as you go through our selection of Abba costumes and wigs or choose a selection from our men's and ladies eighties costumes to look like Bucks Fizz, a purple 70s suit to become Cliff Richard singing "Congratulations", put on your blue air host costumes to fly the flag with 2007s entry from Scooch.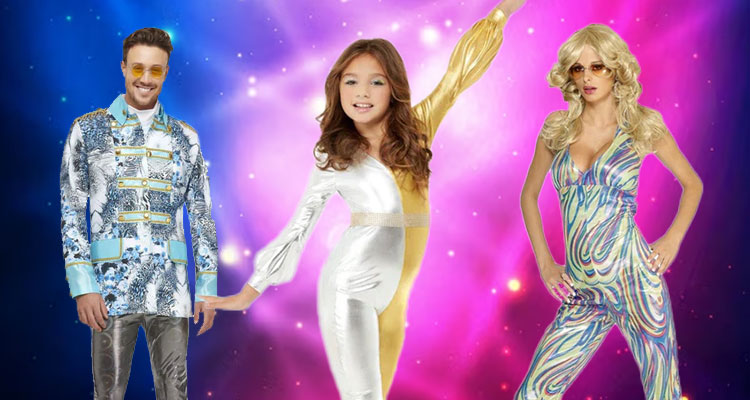 Shop Eurovision Party Fancy Dress Costumes
Look at recreating the entries from Bonnie Tyler and Engelbert Humperdinck using wigs and many more. This ongoing song competition TV show has been running since its inception in 1956. The concept was born during this era as war-torn Europe attempted to rebuild. So, a unique idea produced by the European Broadcasting Union (EBU) to bring countries together was via an entertainment programme. This acclaimed international song contest allows each country to submit an original song to be performed on the show, which requires the casting of votes in order to gain popularity towards winning the competition.
With over 100 million viewers, this show has produced performers who have moved on to become world renowned artists, such as ABBA, Céline Dion, and Julio Iglesias, to name a few. Look your best at the party or else you'll be rewarded "Nil Points" for a boring outfit!