All Girls World Book Day Costumes
262 products
Explore our collection of girls character costumes this World Book Day, whether it be a fairy tale Disney Princess or 1940s Evacuee girl - she'll be sure to find something to wow her classmates!

Step into Wonderland with one of our Alice dresses, go mad as Little Miss Hatter or transform into the Queen of Hearts! Or perhaps bring the return of our favourite Victorian nanny, Mary Poppins, into your classrooms. If you don't know already, How To Train Your Dragon is a series of twelve children's books, so take a look at our Astrid and Light Fury costumes! Or she can become a hero for the day in our Girl's Superhero costumes because Comic Books count too!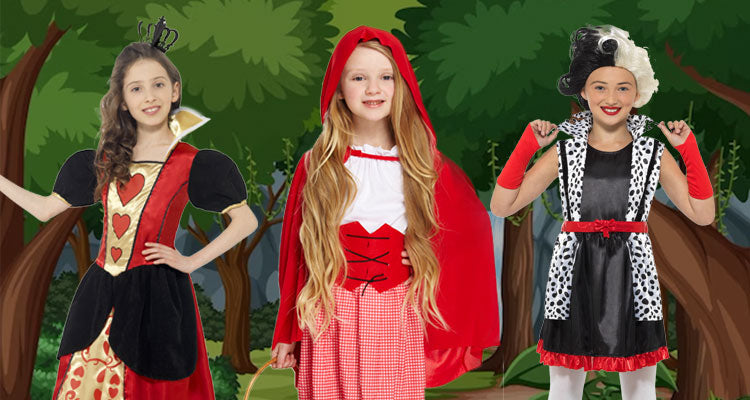 Shop World Book Day costumes for girls
And of course, the classics. We have a variety of fancy dress from David Walliams including Gangsta Granny and Awful Auntie, the ever so popular Where's Wally, Where's Wenda costume and not to mention Roald Dahl's Matilda, Miss Fantastic Fox, Mrs Twit and many more!

Complete her World Book Day costume with our Book Day costume accessories, to really make her feel like her favourite book character this year!