Kids Novelty & Humour Costumes
7 products
Get ready to add a splash of laughter and novelty to your next fancy dress party with our fantastic range of kids' novelty and humour costumes. Our collection is designed to bring smiles and create unforgettable moments. With our Novelty & Humor fancy dress costumes, you can be certain that your child's costume will stand out from the crowd!

Explore a world of fun and imagination with our wide variety of options. From food and drink costumes that will have everyone's appetite for laughter soaring, to hilarious animal costumes that will transform your child into the life of the party. Or perhaps you'd like to get everyone grooving with our Cheerleader costumes that will have the whole room up on their feet. For those who want to steal the show, our Elvis fancy dress costumes will be sue to make a grand entrance.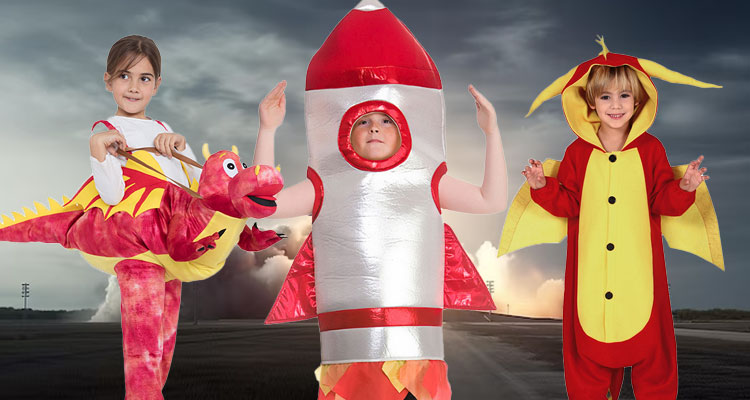 Shop funny kids costumes from Mega Fancy Dress
 In addition, we offer a fantastic selection of second-skin outfits in vibrant colours that will make your child the centre of attention. Whichever costume you choose, rest assured that our Novelty & Humor costumes will have everyone rolling with laughter.
So, let the giggles begin and create lasting memories with our delightful range of kids' novelty and humour fancy dress costumes. Prepare for non-stop laughter and endless entertainment as your child brings the joy of novelty to any occasion.