Letter "L" Costume Ideas
29 products
Letter L costumes again give us access to fancy dress outfits representing some of the biggest movie characters and famous music stars from around the world!
Our outstanding Lara Croft costumes celebrate one of the biggest female movie icons in the world, whilst the ladies can show off their poker face as the female music phenomenon Lady Gaga, who herself has set about revolutionising the fashion and music world with her memorable costumes!
We also stock a huge range of Luigi costumes, from the popular 1980s Super Mario video game franchise, for both boys and for men. But if fantasy is your thing, why not re-enact scenes from children's stories such as The Little Mermaid, or Little Red Riding Hood. Both costumes are available below and perfect for kids on World Book Day. Continuing the fantasy theme is one of our range of outstanding Leprechaun costumes, just what you need to make your mates feel green with envy on St Patrick's Day!
To finish our amazing collection, bring out the animal in you with either a Lion or a Leopard costume, for a jungle themed fancy dress party. The ladies can bring a bit of sex appeal to the spots with a leopard outfit from our gorgeous Fever collection.
So, if you feel like you're going to L and back just looking for just the right fancy dress costume, browse our range for some amazing options!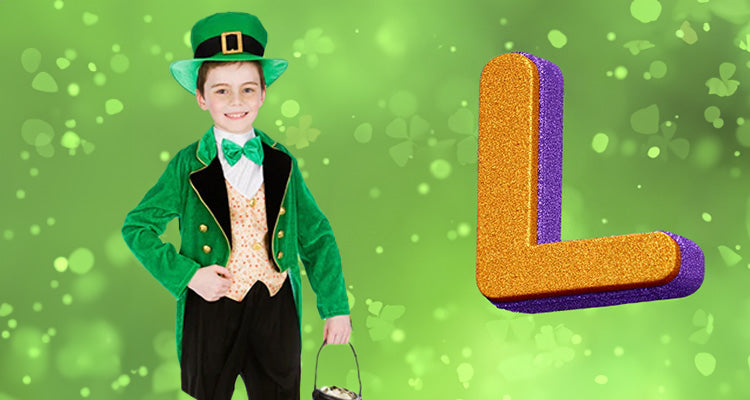 Fancy Dress Costumes Beginning with L : Letter "L"