Men's Hawaiian Costumes
10 products
Aloha! Experience the tropical paradise of Hawaii with our fantastic range of Hawaiian Men's fancy dress costumes. We have everything perfect for hosting or attending a Hawaiian or Beach themed fancy dress party: great, loud Hawaiian shirts, lei and maracas! Before you know it, you'll be dancing the hula, having forgotten all about the British weather!

Our popular matching shirts and short sets are a great choice for summer, combining comfort and fashion, allowing you to embody the carefree island vibes.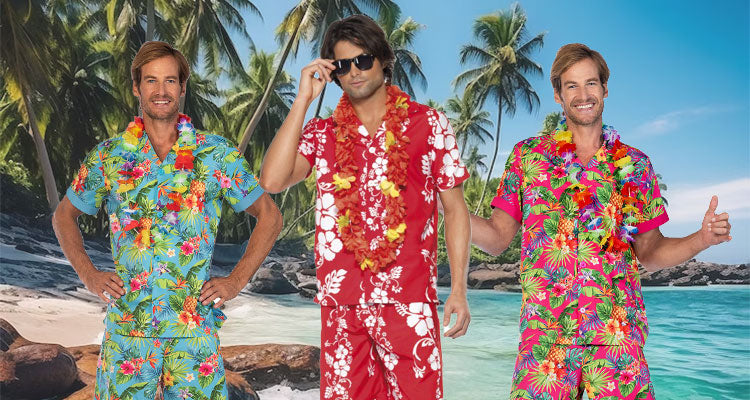 Embrace the spirit of the tropics with our men's Hawaiian costumes. 

Channel your inner warrior and show your might with our Zulu-inspired outfit. We also stock a range of Hawaiian accessories for men to complete their looks, including our classic Starw Beachcomber Hat. 
Transport yourself to a world of sun-kissed shores and exotic landscapes. Grab a cocktail, strum the Ukulele, and let the worries of the British weather fade away. With our men's Hawaiian costumes, you'll feel like you've been whisked away to a far-off paradise. So, prepare to immerse yourself in the allure of the tropics and make a memorable impression wherever you go.