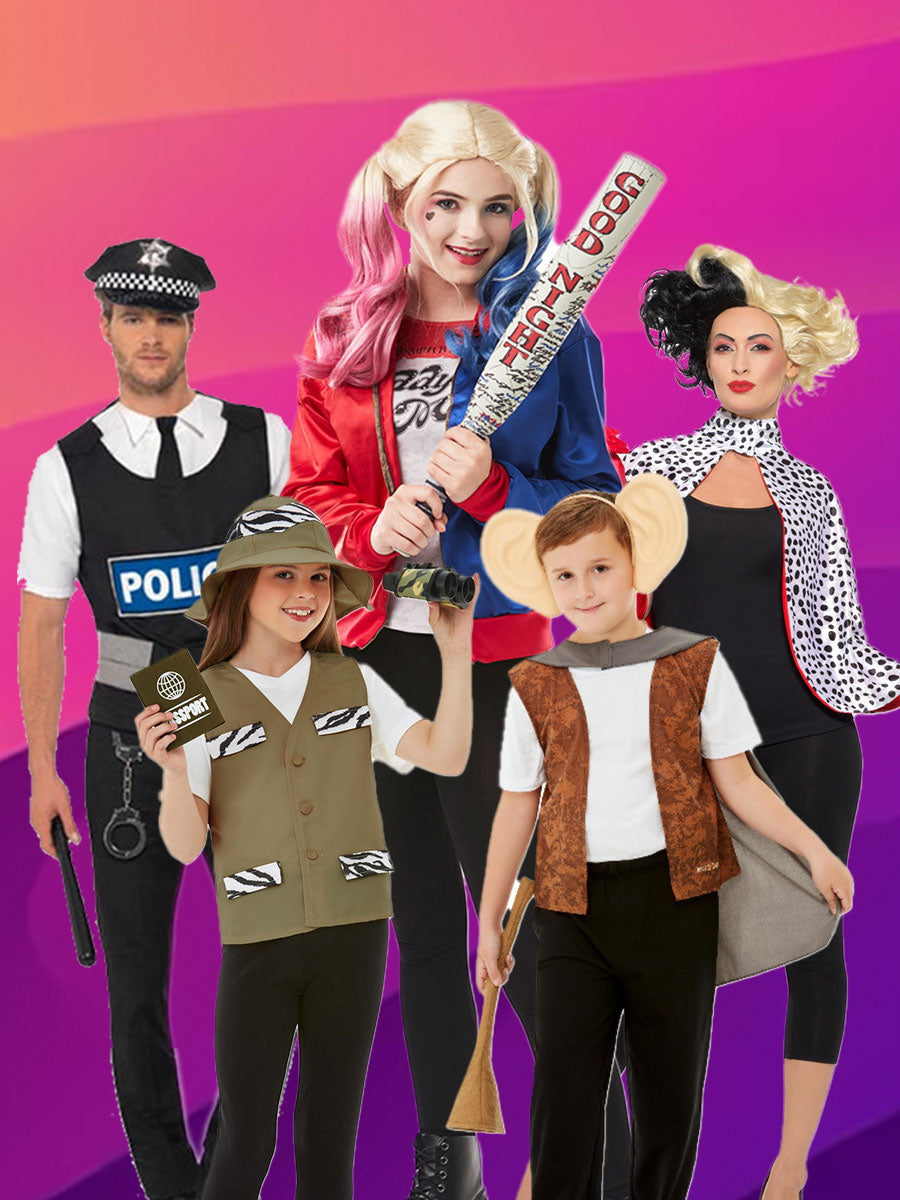 Complete your look with our
How to Enhance Your Ultimate Costumes with the Perfect Finishing Touches
Enhance your costume with our diverse collection of exquisite costume accessories. From whimsical props and historical wig styles to vibrant face paints, body makeup, and hosiery, we offer everything you need to perfect your look.
Inject some cheeky fun into your stag or hen party with our range of accessories specifically tailored for these occasions. From subtle and amusing to outright hilarious, our selection is guaranteed to bring an extra element of enjoyment to your festivities.
No matter the occasion, our comprehensive range of fancy dress accessories ensures that your costume is complete and your appearance is truly captivating.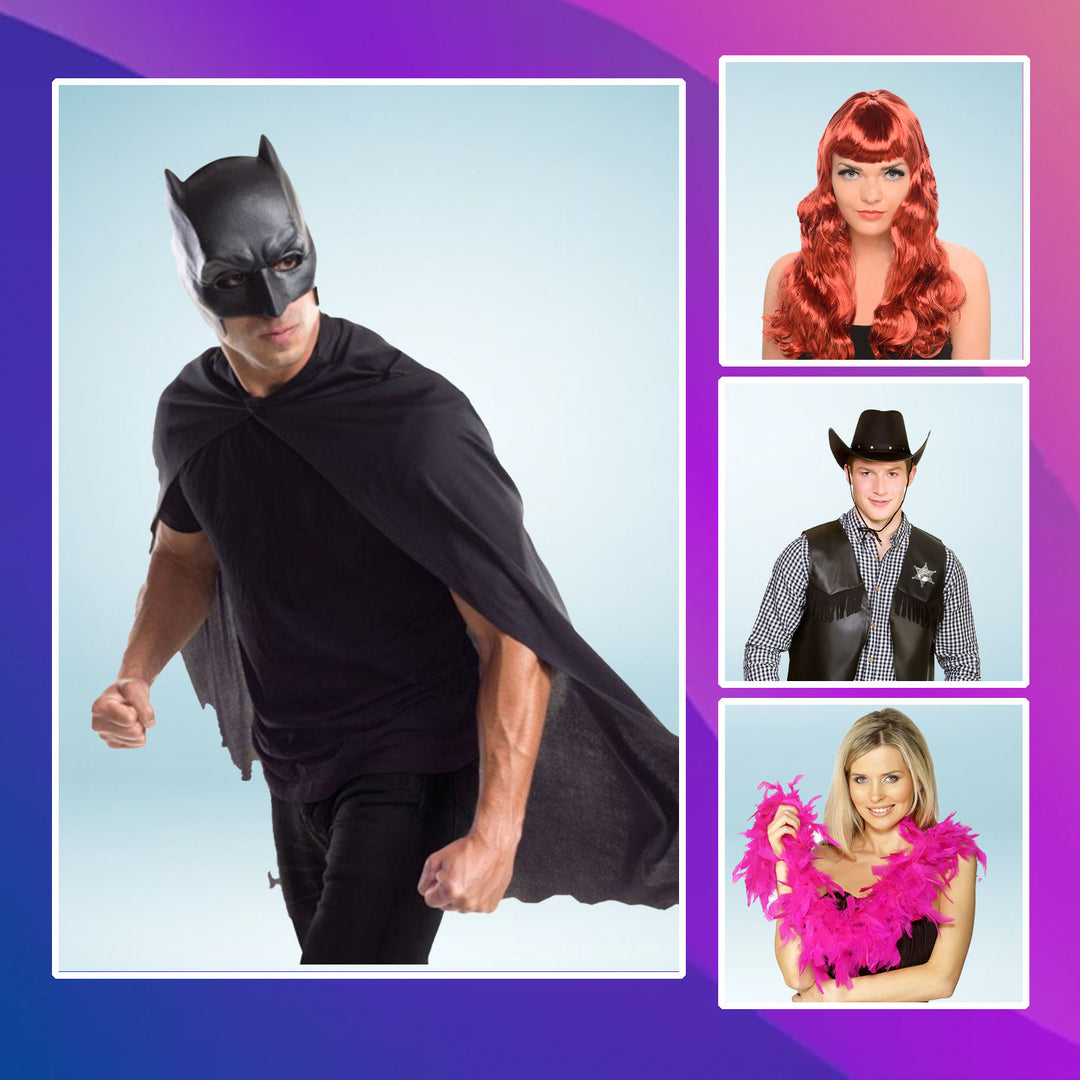 Jackets and Coats
From sequin jackets to 20s tailcoats pull off a quick transformation with our jacket & coat accessories.
Shop Now
Wig Shop
We stock a huge range of wigs for ladies and men through the decades and for Halloween.
Shop Now
Tights & Stockings
Tights and stockings are that little extra that can really help complete your costume.
Shop Now
Military Accessories
Serve in the forces with our range of military themed costume accessories and pay tribute to the brave men and women in uniform. Find dog tags, bullet belts and inflatable guns to complete the look of your army fancy dress costume.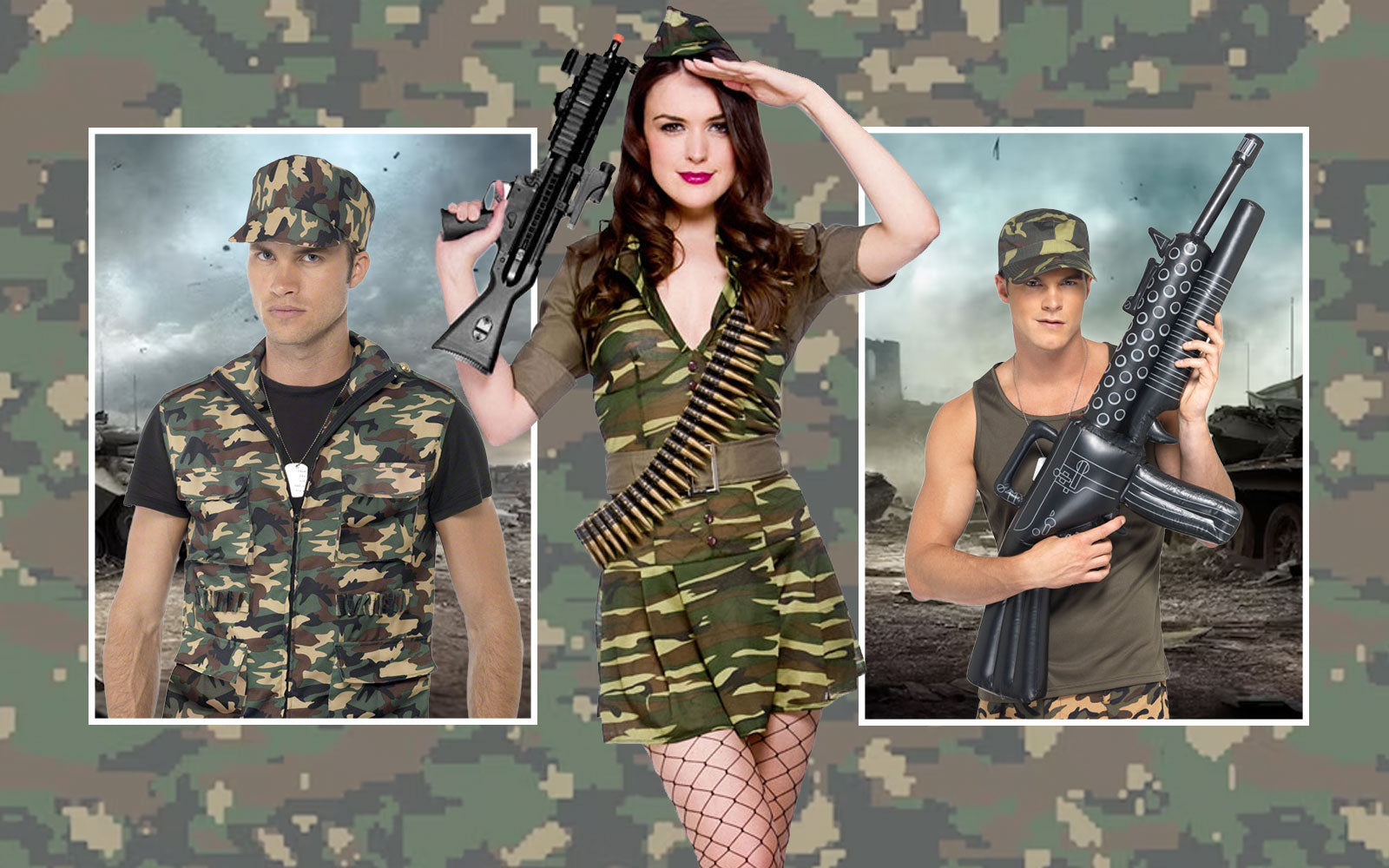 Hippie Accessories
Relive the summer of love with our hippie accessories. From classic peace necklaces to our must-have tinted glasses you'll look the part when you complete your 60s costume with our affordable accessories.
Pirate Accessories
Sail the high seas with our treasure chest of pirate accessories. X marks the spot on affordable ways to complete your costume with pirate hats, swords, treasure chests, inflatable parrots and more.