Deluxe Sequin Santa Hat Christmas Accessory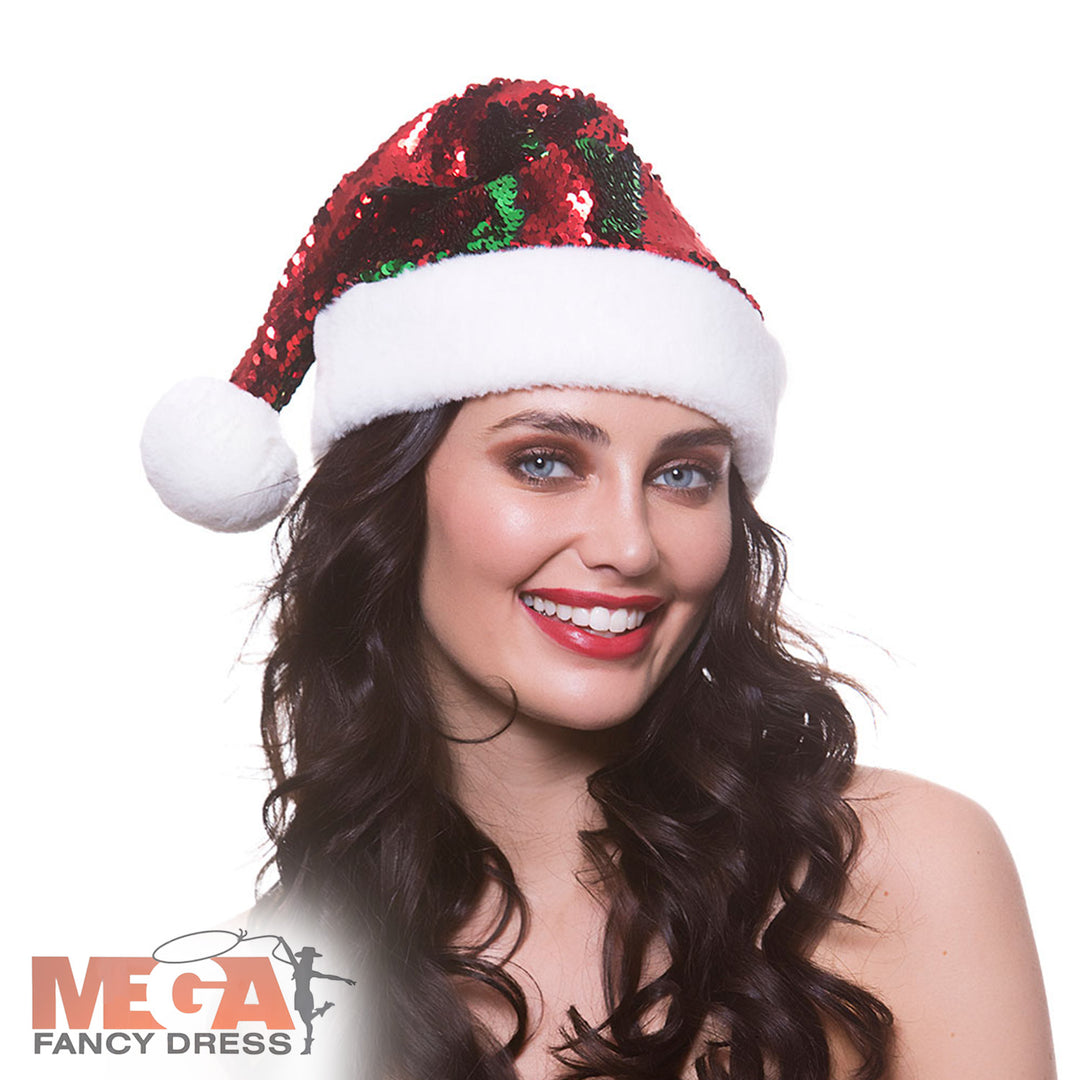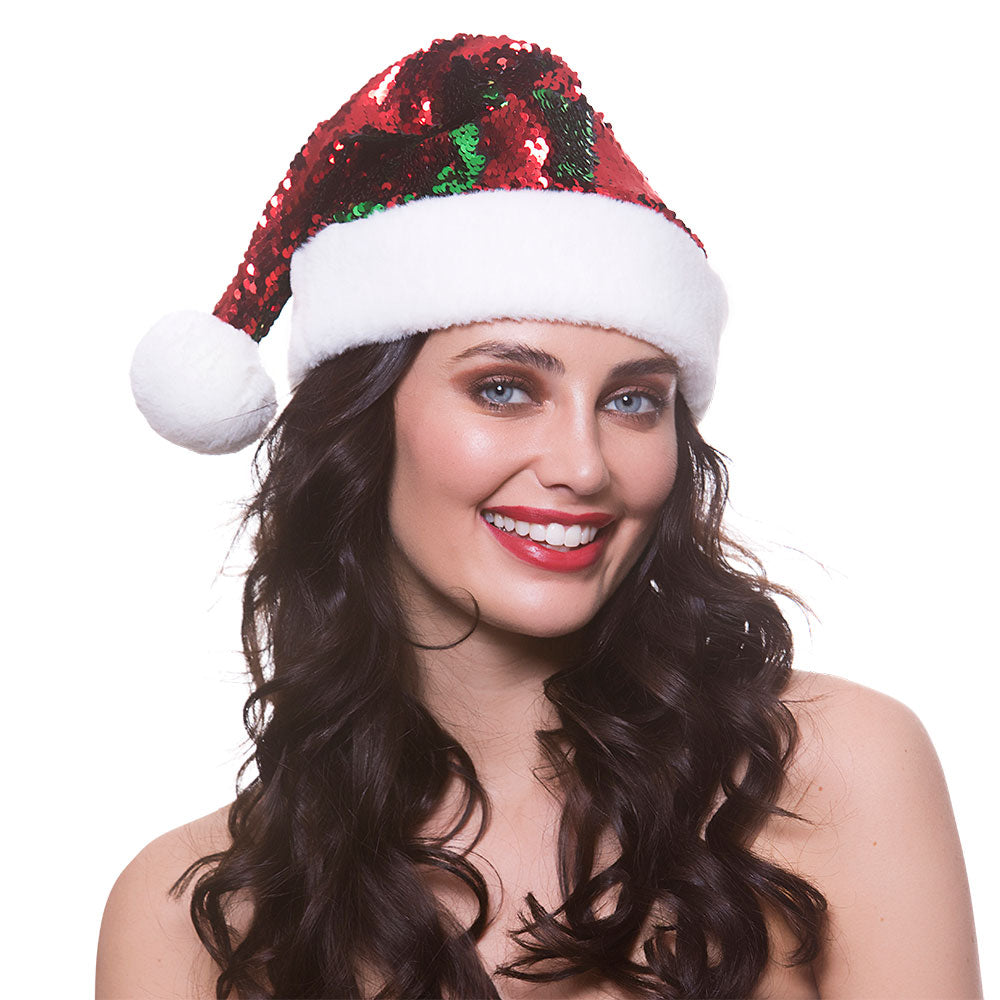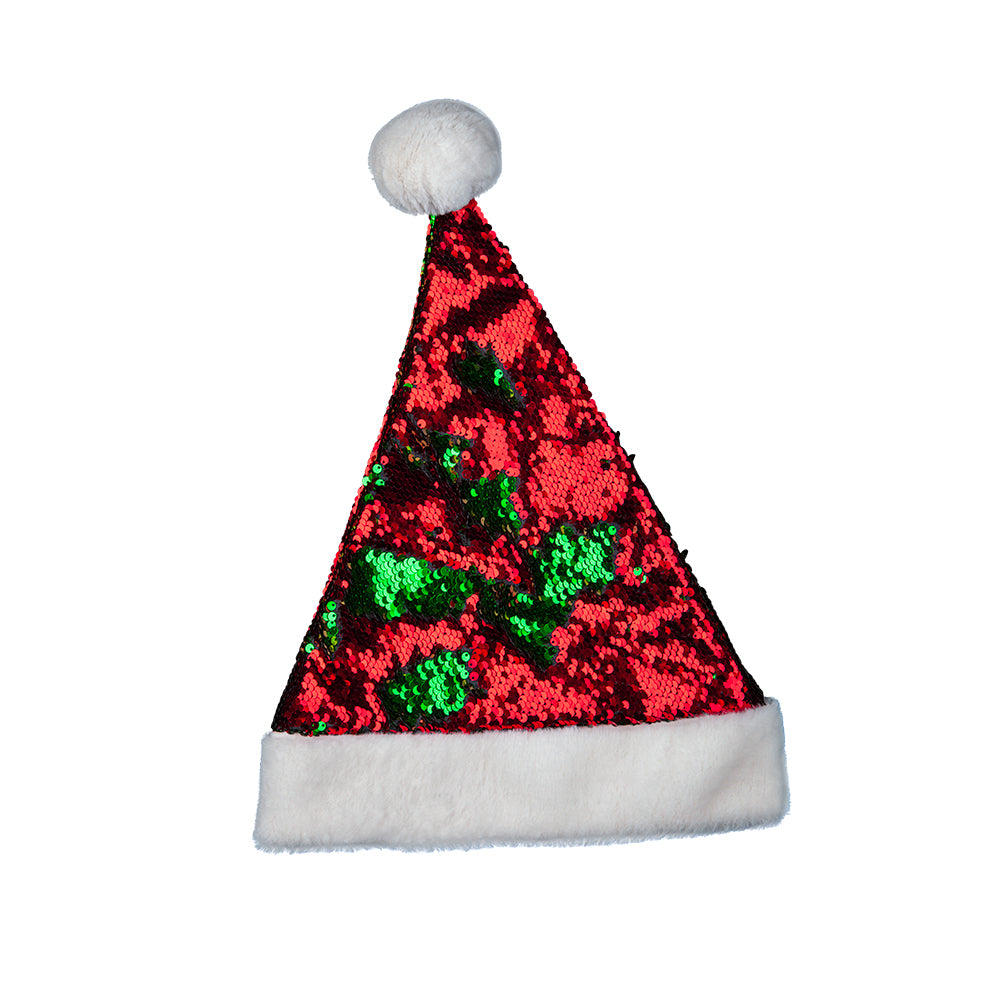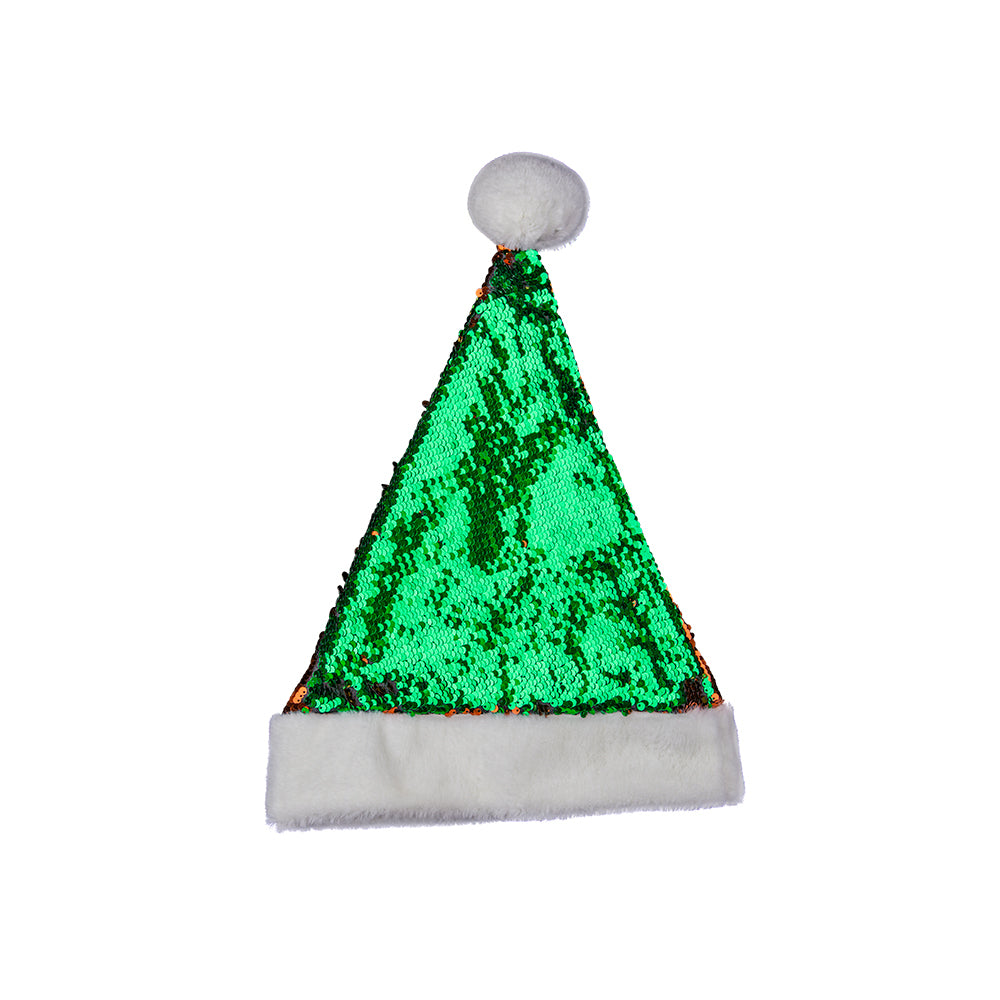 Deluxe Sequin Santa Hat Christmas Accessory
Same day dispatch. Order before 4pm.
Fast international shipping
Order Before 4:00 pm For Same Day Dispatch.
Deluxe Santa Hat Flip Sequin Christmas Accessory
Embrace the festive spirit with our Deluxe Santa Hat, a dazzling accessory that's perfect for adding a touch of Christmas magic to your celebrations. This hat features flip sequins that transition between red and green, making it a playful and eye-catching addition to your holiday wardrobe. At the heart of this deluxe hat is the flip sequin design, meticulously crafted to create a captivating visual effect. With a simple swipe of your hand, the sequins change color from bright red to vibrant green and back again, allowing you to customize your look and match your holiday mood.
Designed for both style and comfort, this Santa hat is made with soft and lightweight materials to ensure a cosy fit during your holiday festivities. Whether you're wearing it to a Christmas party, a family gathering, or simply for spreading cheer during the season, this Deluxe Santa Hat allows you to embrace the magic of the holidays with flair and festive charm. The flip sequins add an element of playful surprise to your look, making it the ideal choice for capturing the attention and admiration of friends and family. Embrace the joy of the holiday season and make a memorable impression with this Christmas accessory. Whether you're donning it for a festive photo, wearing it as part of a holiday costume, or simply as a fun way to get into the holiday spirit, this hat adds an extra dash of magic to your celebrations. Make this Christmas unforgettable with a touch of flip sequin wonder!
Includes
Flip Sequin Santa Hat
Size
One Size Fits Most Adults
All orders before 4pm are dispatched the same working day.
UK Delivery
Standard Delivery (2nd class) 2-3 Days
Express delivery (1st class) 1-2 Days
Special Next Day Delivery by 1pm / 9am
International Delivery
Please use country selector at the top right of this page for local pricing.
International Tracked & Signed 5-7 Days
Contact us for additional options