Cocomelon toys captivate with their adorable charm, beautifully bringing beloved characters like JJ, Cody, and YoYo to life. Among these, the charming tractor toys stand out, embodying the show's vibrant spirit. These toys not only encapsulate the magic of early childhood but also offer educational value, fostering imaginative play and cognitive development. With their recognizable features and engaging interactions, Cocomelon tractor toys create a captivating and heartwarming playtime experience for children, igniting their curiosity and creativity while bringing smiles to parents' faces.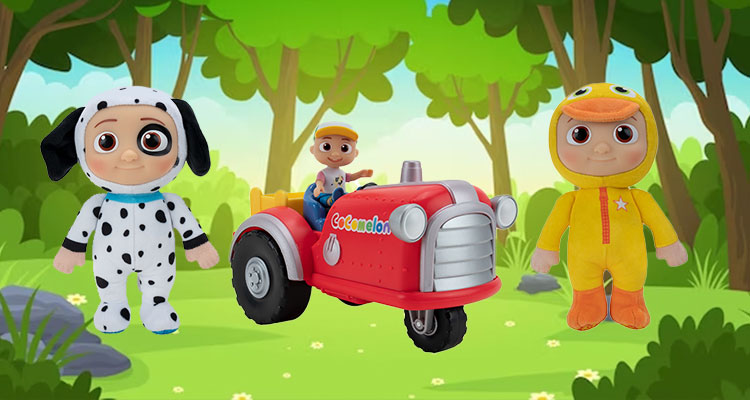 If you have children you are probably familiar with CoComelon, however, if not CoComelon is an educational series aired on YouTube and Netflix, that follows JJ and his friends fun adventures learning about numbers and letters.
Get ready for a ride through the farm with the CoComelon Musical Tractor, watch your child go around and round through the town with the CoComelon Yellow School Bus. Make storytime musical with the CoComelon Nursery Rhyme Singing Time Plush Book, or encourage your child's dream of becoming a doctor with the CoComelon Musical Checkup Case!
Not forgetting the CoComelon Little Plush, your little one can cuddle up to JJ or the iconic CoComelon Logo plush.