Chucky Costumes
12 products
Introducing our Chucky Costumes – the perfect choice for those who dare to embrace the sinister side of Halloween. Inspired by the iconic killer doll from "Child's Play," these costumes capture Chucky's menacing look with meticulous detail. Get ready to turn heads and send shivers down spines as you step into the world of horror with our Chucky Costumes. Perfect for Halloween, horror movie marathons, and costume parties, they're bound to make an unforgettable impression.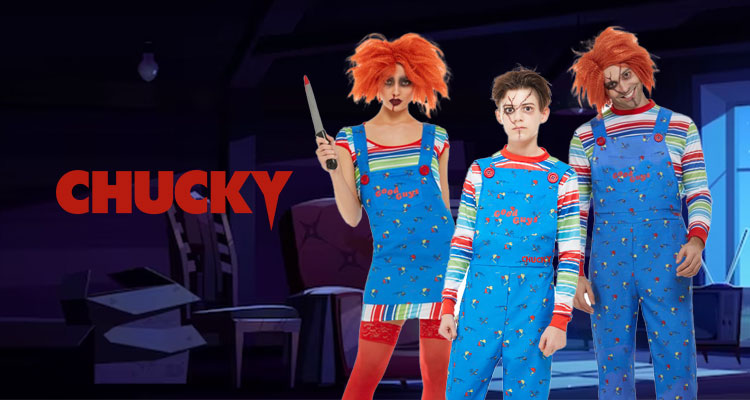 Hi, I'm Chucky, Wanna Play?
Scare your friends trying to take over their bodies with your doll spirit dressed up in our Chucky fancy dress costumes for adults and kids of all ages! Chucky has featured in several films from 1988-2007 and now this year he can feature at your Halloween fancy dress party!

Have everyone screaming as you walk around as this notorious killer this Halloween, in our classic stripped Chucky fancy dress costumes, we have something for the whole family even the little ones with our Baby Chucky costume- the may look cute but don't forget they are still a super scary serial killer! Complete your Chucky fancy dress with our adults and kids Chucky masks, to help you really get into character on the 31st!