Kids Doctors & Nurses Costumes
10 products
Our kids doctors and nurses costumes let kids embrace their inner healers and caregivers. Whether they dream of saving lives or nursing sick teddy bears back to health, this category is perfect for aspiring medical professionals.

Our doctors and nurses category is all about nurturing the caring spirit within children. It's a chance for them to express their compassion and imagination, and who knows, it might even inspire them to pursue a career in healthcare one day. So put on your scrubs, grab your stethoscope, and let the healing adventures begin!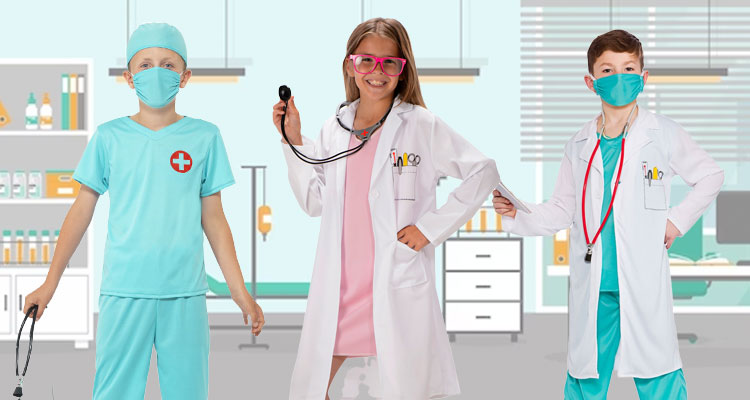 Shop kids doctor and nurse fancy dress
Kids can dress up in our range of doctors or nurse fancy dress and bring their imagination to life. A white lab coat is a classic choice, paired with a stethoscope and a clipboard for an authentic look. They can wear a colourful scrubs set, complete with a surgical mask and a cap, ready to perform important surgeries on their stuffed animals. Don't forget the bandaids and a first aid kit for those unexpected emergencies!
Children can get creative and incorporate their favorite toys or characters into their doctor or nurse ensemble. We also stock our popular vet fancy dress costume perfect for looking after plush animals.