Mary Nativity Fancy Dress Costumes
6 products
Step into a world of wonder and warmth with Virgin Mary costumes, perfect for lighting up any nativity scene with a touch of magic. Choose your style: a classic blue and white robe with twinkling stars for a heavenly look, a simple gown with a shimmering veil for a gentle, nurturing aura, or even a softly glowing costume for an angelic presence. Ideal for school plays, or festive family gatherings, these costumes transform anyone into the heart of the nativity story. With a Virgin Mary costume, you're not just dressing up; you're wrapping yourself in a cloak of love and peace, bringing joy and warmth to the timeless tale of Christmas.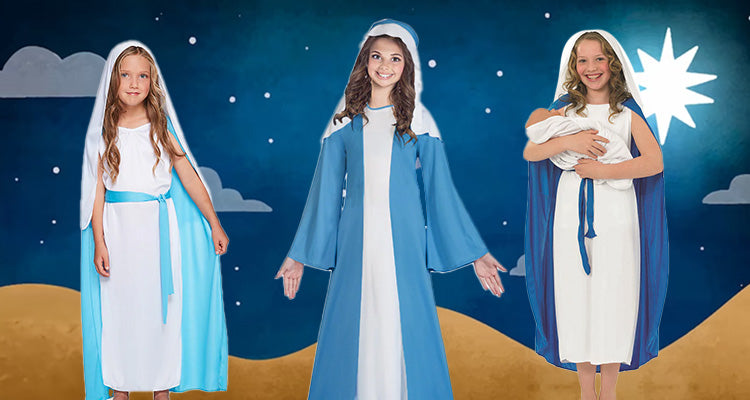 Shop Virgin Mary Nativity Costumes for Adults & Kids
Immerse yourself in the serene and revered world of Virgin Mary costumes, integral to Nativity plays and Christmas pageants. These costumes are not just outfits; they provide a way for girls and women to embody the grace and purity of one of the most cherished figures in the Christmas story.