Pet Accessories
2 products
Find all the pet supplies your dog needs at great online prices here at Mega Fancy Dress. From quality leads to car safety harnesses, our selection is designed to enhance your dog's life.

We offer a variety of sizes and styles, ensuring a perfect fit for every breed. Our products are made with top-grade materials, providing durability and comfort for your canine companion. Whether it's for daily walks, travel, or training, our range caters to all your pet's needs. Shop with us for a seamless experience and discover the best in pet care because your dog deserves nothing but excellence.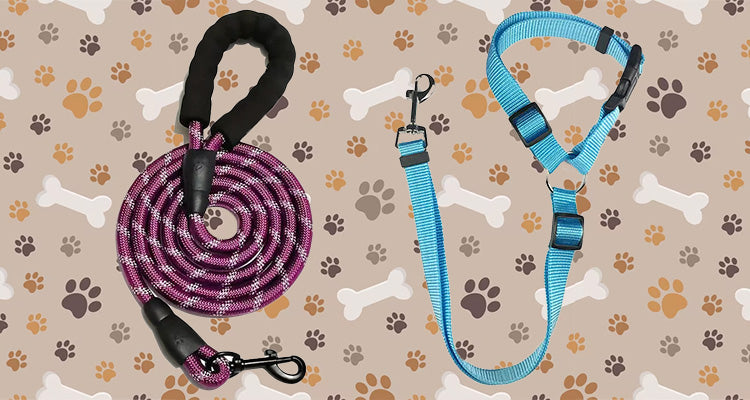 Pet Accessories
Step into the world of pet accessories, where you can find practical and comfortable items for your furry friends. These accessories are designed to enhance the safety and comfort of your pets during walks and travels, perfect for ensuring they're well-cared for and happy.
The reflective pet lead with a padded handle is a fantastic choice for dog walks, especially in low-light conditions. This lead features reflective material, making your pet more visible during early morning or evening strolls, adding an extra layer of safety. The padded handle provides comfort for you, reducing strain on your hand and making it easier to manage your pet on long walks. It's perfect for pet owners who prioritize safety and comfort for both themselves and their furry companions.
The car pet lead is an essential accessory for pet owners who travel with their pets. This lead typically attaches to your vehicle's seatbelt system, securing your pet in place during drives. It's crucial for preventing your pet from moving around the car, which can be distracting and dangerous. The car pet lead ensures your pet's safety while traveling, giving you peace of mind knowing they are secure and comfortable.
Both of these accessories are not only practical but also help strengthen the bond between you and your pet. They ensure that your walks and travels are enjoyable and safe experiences for both of you.
In summary, pet accessories like the reflective pet lead with padded handle and the car pet lead are perfect for responsible pet owners. They provide safety, comfort, and convenience, making everyday activities with your pets more enjoyable and stress-free.