Women's Circus & Clown Costumes
11 products
Clowns have always been a leading party of the circus, offering a source of amusement for everyone of all ages. Our fantastic selection of Circus & Clown Costumes are inspired by the colourful and vibrant characters we see bouncing around and performing tricks at children's parties and circus. Clowns have also appeared in a number of pantomimes, films and television programmes, becoming a hugely popular costume choice for Halloween.

We have a rainbow collection of Clown costumes, including unusually large footwear and face paint, which can be found in our accessories range. And it doesn't stop there, we also have a rainbow selection of Clown accessories perfect for completing your instantly recognizable look. So take a peek below at some of our fantastic costumes and get ready to transform into the perfect performer!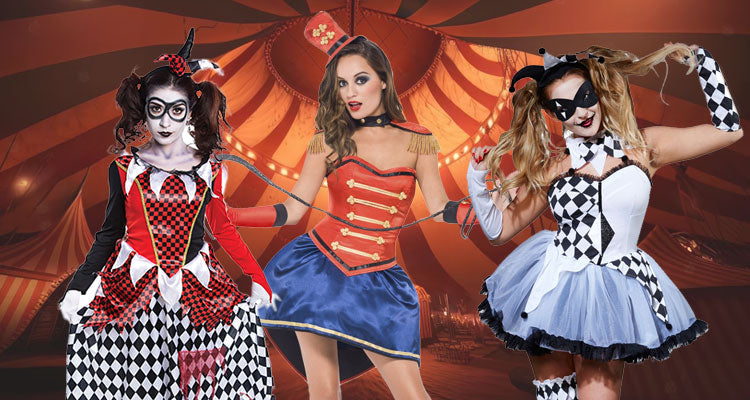 Discover Our Hilarious Women's Clown Costume Collection
If you're thinking of dressing up as one of these humorous characters we all love, then why not take a look at some of our most popular outfits like our Boo Boo the Clown costume, a jokey costume with a flattering short dress, or maybe our Sinister Poiret Clown, a Halloween favourite for those wanting to scare the living hell out of their friends.

We also stock an array of sexy clown costumes, for an eye catching appearance guaranteed to get you more than a few laughs, and a Harlequin Clown fancy dress outfit, for a unique individual twist on a Clown classic.