Kids Official Dare To Care Bear 22cm Plush Soft Toy Collectible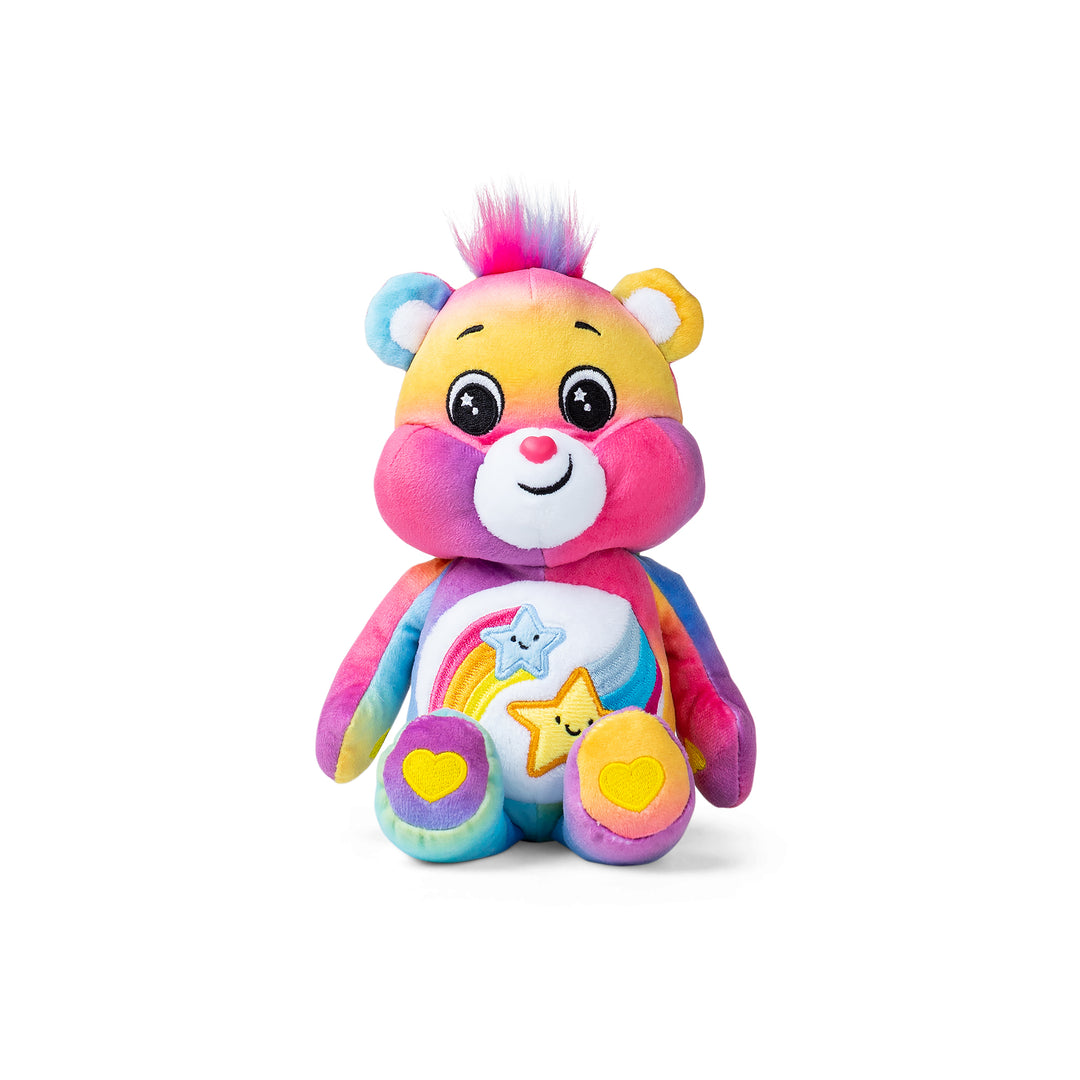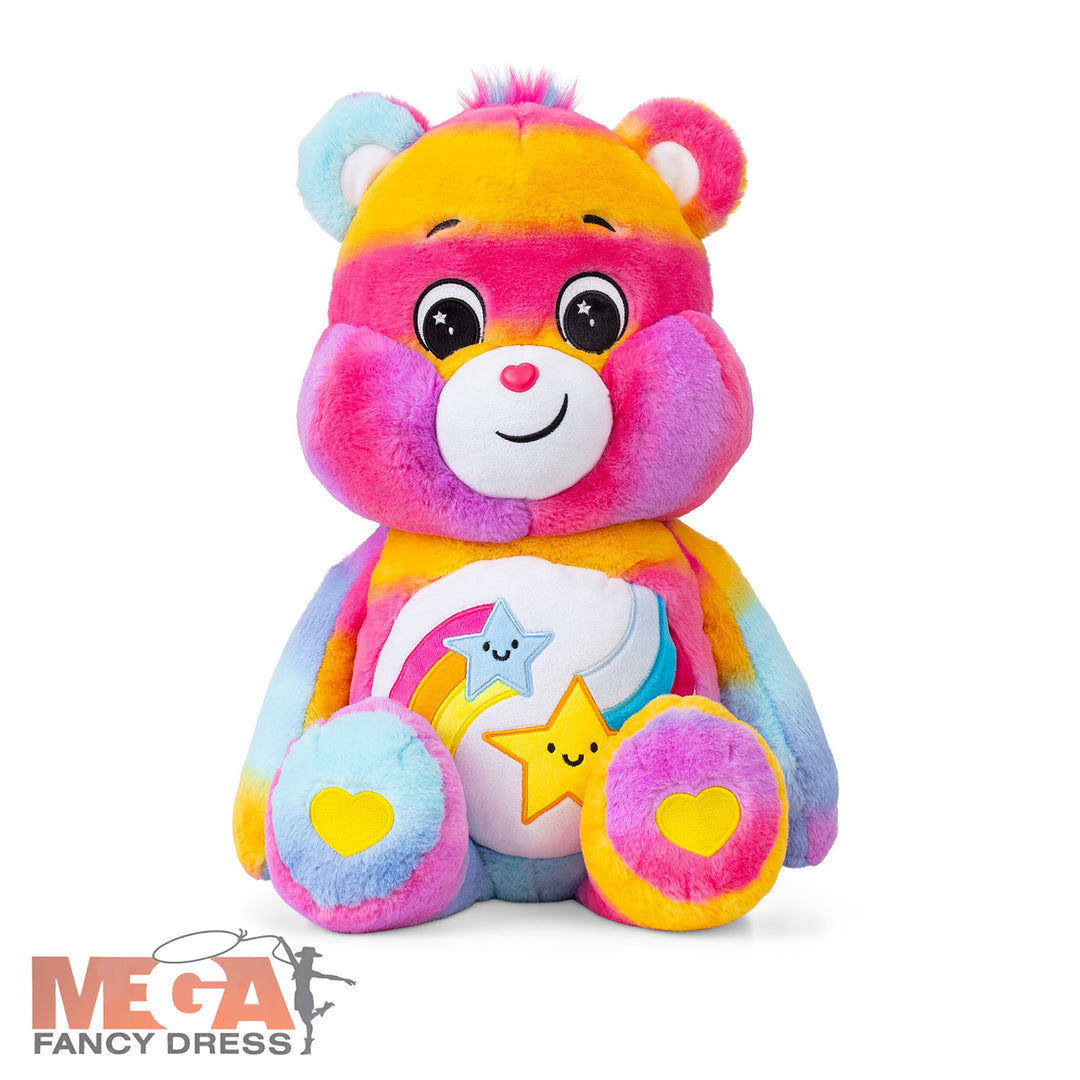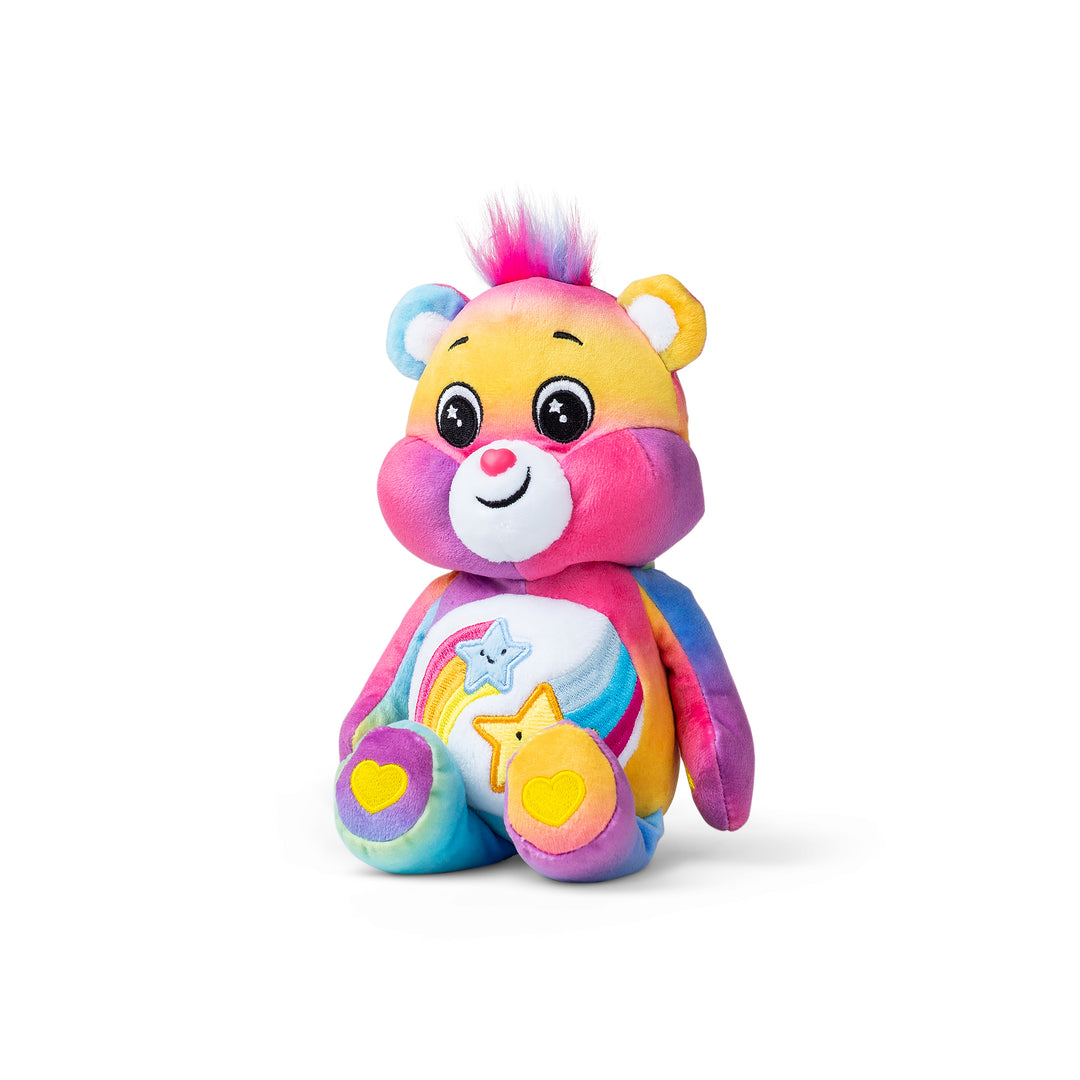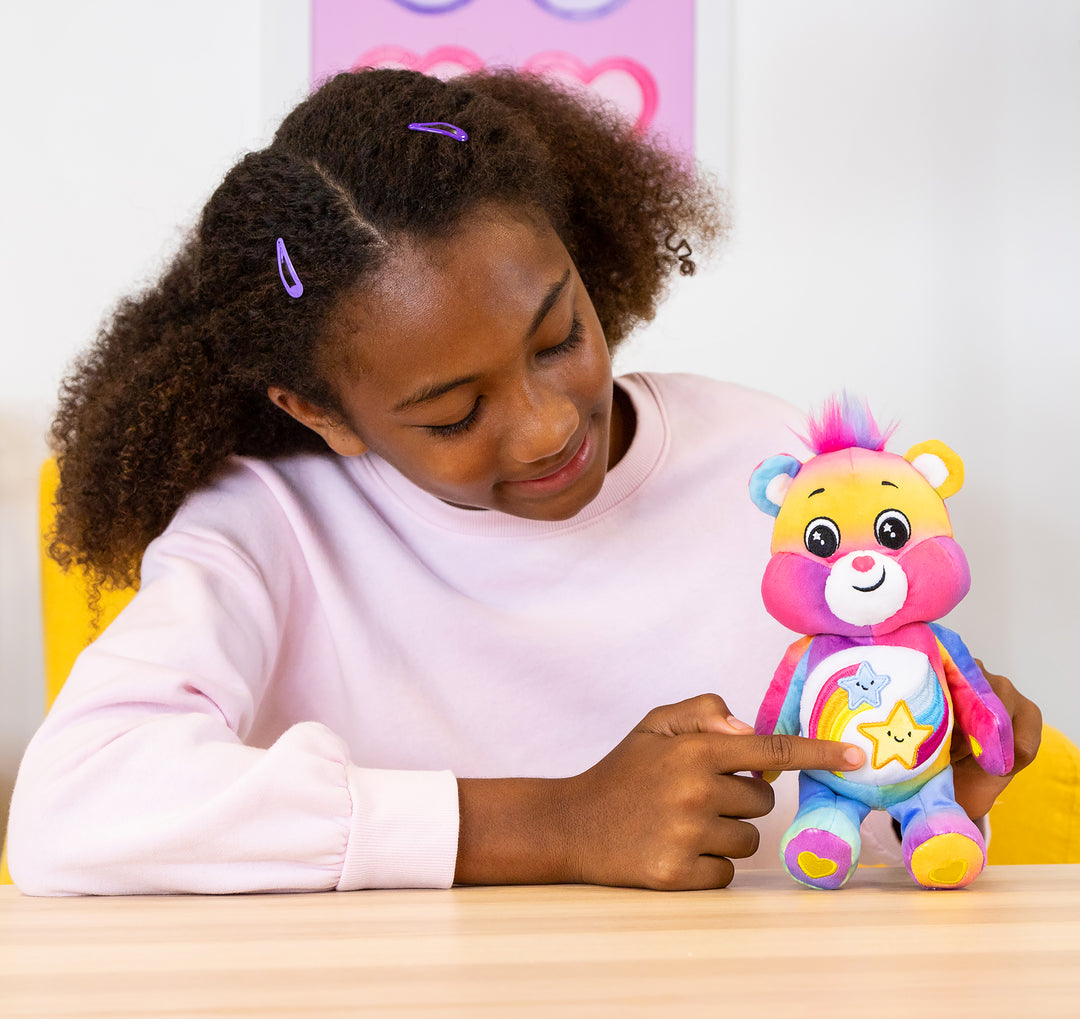 Kids Official Dare To Care Bear 22cm Plush Soft Toy Collectible
Regular price
£14.49
£14.49
Same day dispatch. Order before 4pm.
Fast international shipping
Order Before 4:00 pm For Same Day Dispatch.
Care Bears 22cm Dare To Care Bear
Introducing the 22cm Dare to Care Bear, a delightful addition to the Care Bears family that embodies the spirit of kindness, courage, and compassion. This adorable plush bear brings the message of caring and empathy to life in a huggable and heartwarming way. Standing at 22cm tall, this Dare to Care Bear is the perfect size for cuddling, making it an ideal companion for children and collectors alike. With its vibrant and cheerful appearance, it's impossible not to be charmed by its playful expression and colorful design. This Care Bear features a bright pink, purple, yellow, red, blue, and orange color palette, making it a visually appealing addition to any collection or a wonderful gift for children. Its belly proudly displays two shooting stars, symbolizing the power of caring and making wishes come true.
The Dare to Care Bear is more than just a plush toy; it carries a meaningful message about the importance of empathy and kindness in our lives. It serves as a reminder that small acts of caring can have a significant impact on the world around us. Whether you're a longtime fan of the Care Bears or looking for a heartwarming gift for someone special, the 22cm Dare to Care Bear is a timeless choice. Its soft, huggable nature and positive message make it an enduring symbol of love, friendship, and the power of caring for others. Bring home the Dare to Care Bear and let its warmth and charm brighten your day while reminding you of the beauty of spreading kindness and compassion. Join the Care Bears on their mission to make the world a more caring and loving place, one hug at a time!
Product Includes
22cm Care Bear
Recommended Age 4+
All orders before 4pm are dispatched the same working day.
UK Delivery
Standard Delivery (2nd class) 2-3 Days
Express delivery (1st class) 1-2 Days
Special Next Day Delivery by 1pm / 9am
International Delivery
Please use country selector at the top right of this page for local pricing.
International Tracked & Signed 5-7 Days
Contact us for additional options