Boys Christmas Costumes
48 products
Boys' Christmas costumes bring the magic of the holiday season to life with charming ensembles. Transform into Santa's merry little helpers, embodying the spirit of giving. Or step into the shoes of classic characters like Frosty the Snowman, spreading joy and wonder. Embrace the heart of the nativity story by becoming key figures like Mary, Joseph, or the humble shepherds, bringing to life the cherished tale of Christ's birth. These outfits capture the festive essence, allowing boys to participate in the enchantment of Christmas and create heartwarming memories.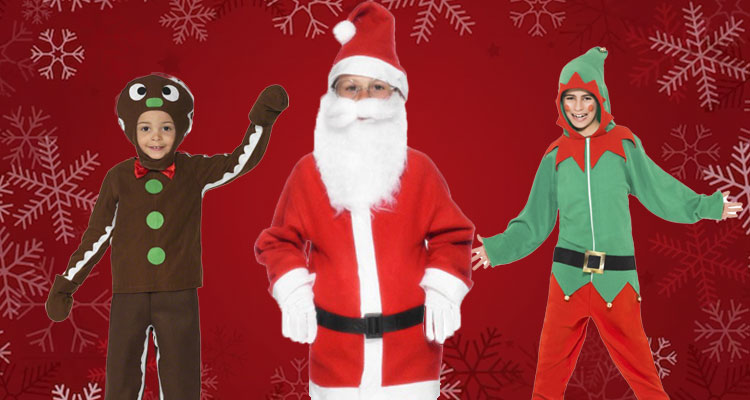 Boys Christmas Costumes
Jump into the fun and merry world of boys' Christmas costumes! These outfits are super cool for dressing up and getting into the Christmas spirit, whether it's for a party, a school play, or just having fun at home.

Santa Claus costumes let boys pretend to be Santa himself, with a red suit, a fluffy white beard, and that famous Santa hat. It's perfect for playing Santa at a party or in a school play, bringing smiles and laughter to everyone.

Elf costumes are all about being one of Santa's helpers. These are usually green and red, with cute hats and sometimes even jingly bells! Boys can have a blast pretending to make toys and help Santa get ready for Christmas.

For boys in nativity plays, there are costumes like Joseph, the Three Wise Men, or shepherds. These outfits are great for telling the story of the very first Christmas, with robes and headpieces that make them feel like they're part of the nativity scene.

Reindeer costumes are super cute, especially for younger boys. They usually come with antlers and sometimes a bright red nose, just like Rudolph! They're great for dressing up at home or for a fun Christmas photo.

So, boys' Christmas costumes are all about having fun and getting into the holiday spirit, whether as Santa, an elf, a nativity character, or a reindeer. They're perfect for spreading joy and making special Christmas memories!