Pennywise Costumes
8 products

Pennywise costumes delve into the realm of chilling horror, offering a spine-tingling experience. Transform into the iconic villain from Stephen King's "It," embracing the eerie essence of the character. With haunting makeup and unsettling details, these costumes capture Pennywise's sinister charm. Perfect for those seeking a thrill and fans of the horror genre, these ensembles allow individuals to embody the unsettling presence of the infamous clown, making Halloween a hair-raising affair.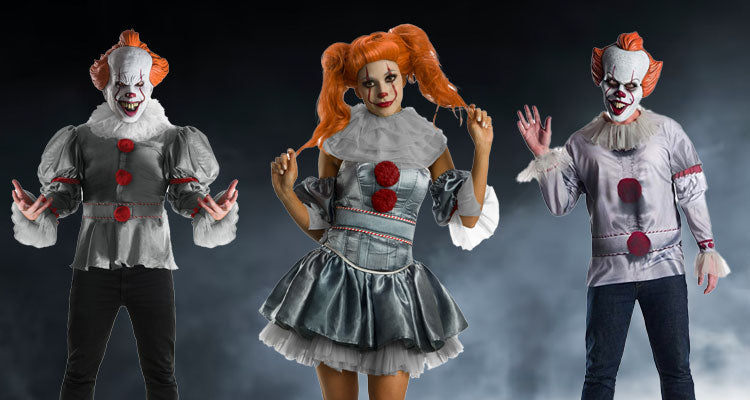 Watch everybody you meet face their worst nightmares when they see you dressed up as the famous killer clown IT this Halloween! We have an evil selection of IT fancy dress costumes for adults and kids of all ages, so everyone can get involved in this popular Halloween fancy dress.

Transform into this shape-shifting clown when you are dressed up in our super scary Pennywise fancy dress costumes, we also have range of Vintage Clown costumes inspired by Pennywise that are great for kids who want a less scary IT fancy dress costume! Pennywise is known for his red balloon and scary face make up, so why not take a look at our huge selection of face paint and make up options and add a red balloon to your IT Halloween costume!