Kids 1940s and WW2 Costumes
30 products
Be part of one of our most popular themes with our fantastic selection of kid's WW2 & 1940s fancy dress costumes.

Our variety of costumes allows you to represent any member of our Army, Navy or RAF forces as you battle against the enemy in a war that will forever be remembered.

So why not take a browse through our magnificent selection of costumes to help you embrace and relive this great era in history.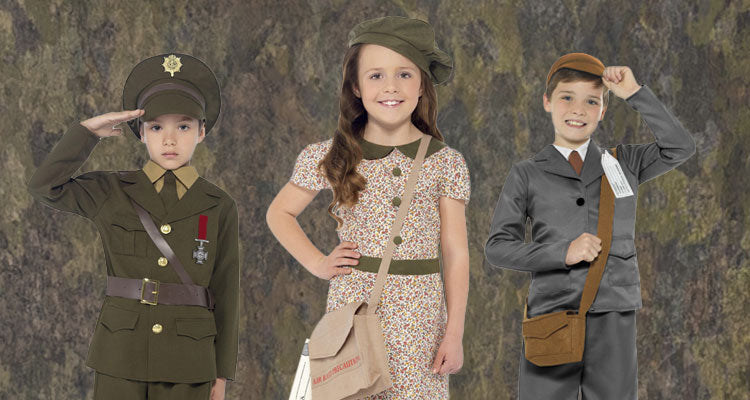 Shop 1940s and Evacuee costumes for kids
You can also dress up as an Evacuee with our superb selection of Boys and Girls Evacuee costumes, a perfect world book day costume for dressing up as little William Beech from the children's novel Goodnight Mister Tom. For girls we stock a traditional blue evacuee dress exclusive us here at Mega Fancy Dress 
Our instantly recognizable German Air Force Captain costume is a hugely popular outfit suitable for both boys and girls and was a prominent figure of the 1940s. Our fantastic collection of Kids WW2 & 40s fancy dress include some of the best costumes where you can easily recreate the events in remembrance of the brave men and women who fought to defend their countries. We also stock a fantastic selection of Military & Uniform accessories perfect for completing an array of WW2 costumes.