Kids Christmas Fancy dress Costumes
67 products
Christmas is any Kid's favourite time of year and the perfect opportunity for dressing up in a fantastic fancy dress costume.

For the more traditional Child we have a massive selection of Nativity inspired costumes perfect for dressing up in for a school play. And for the Child looking to really get into the spirit of things we have a range of Elf and Santa Clause fancy dress costumes perfect for any Christmas party.
Whatever your theme or budget we are sure we have the perfect Kid's Christmas fancy dress costume for you.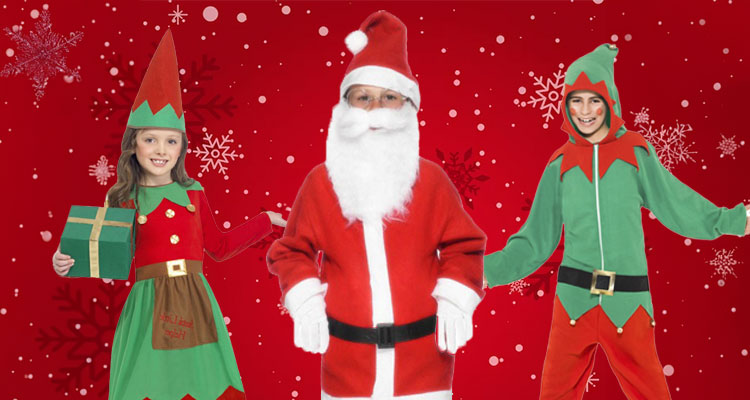 Kids Fancy Dress Costumes for Christmas
Get ready to add a sprinkle of holiday magic to your child's Christmas celebrations with our delightful collection of kids' Christmas costumes. 'Tis the season to be festive, and what better way to make the holidays memorable than by dressing up your little ones in enchanting ensembles tailor-made for Christmas cheer?
Dive into a world of wonder as you explore our extensive selection of kids' Christmas costumes. Whether your children are preparing for a school play, a visit from Santa, or simply want to embrace the spirit of the season, we've got them covered. Our range spans from classic Santa's little helpers to beloved Christmas characters like Frosty the Snowman, gingerbread, and even Santa's reindeer like Rudolph. No matter their holiday style, we have the perfect costume waiting just for them.
When December 25th arrives, let your little ones be the stars of the holiday gathering with our remarkable selection of kids' Christmas costumes. Elevate their festive style and let them leave a lasting impression that's both merry and bright. With our range, Christmas isn't just a date on the calendar; it's an opportunity for your children to transform into holiday icons and spread the spirit of the season. Explore our captivating collection and make this Christmas truly magical for your kids.
Whether they dream of a snowy Christmas or want to become part of Santa's workshop, our kids' Christmas costumes offer a delightful way to celebrate the most wonderful time of the year. So, let your children don their favorite holiday attire, gather 'round the tree, and let the festivities begin as they make this Christmas a season to remember in style.