Costume Trousers & Skirts
55 products
Dress up in stylish trousers and skirts and get ready for a day full of fashion fun and trendy adventures! Imagine yourself in a pair of cool, comfortable trousers for a smart, casual look, or twirling in a beautiful skirt that matches your style, whether it's flowy, sleek, or patterned. These trousers and skirts are great adding some flair to your everyday wardrobe. They're perfect for expressing your personal style, feeling confident, and enjoying the versatility they bring to your outfit. So, pick out your favorite trousers or skirt, whether they're denim, pleated, or brightly colored, and get ready for a day of looking great, feeling comfortable, and having fun with your fashion choices!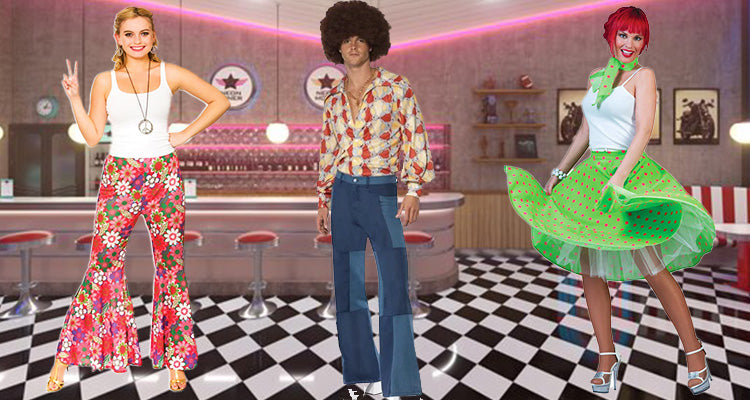 Explore Trousers & Skirts Costume Accessories
We stock a great range of trousers and skirts for all!

Party hard in our different coloured flared trousers, and feel the flower power in our Hippie inspired patterned trousers. We also have an excellent range of Harry Potter pleated skirts, these stunning Hogwarts House skirts will have you on your broomstick right away!

Whatever pair of trousers or skirt you choose, we are sure they will be celebrating at your next fancy dress party!